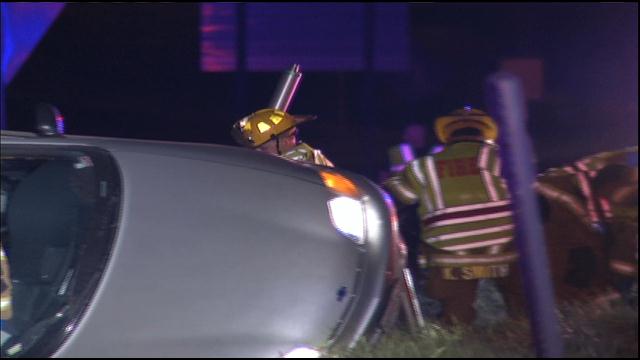 LEE'S SUMMIT, MO (KCTV) -
It was a terrifying scene in Lee's Summit after a crash left this car on its side, but amazingly the woman driving was not seriously hurt.

It all happened along east Highway 50 at the Interstate 470 interchange a little after 4 a.m.
After the fire department arrived and stabilized the car, the driver was actually able to walk out of the car. When her parents arrived they said she had called them from the car when it rolled over.
The driver said she couldn't even remember the car rolling over.
The cause of the crash is still under investigation.
Copyright 2014 KCTV (Meredith Corp.) All rights reserved.