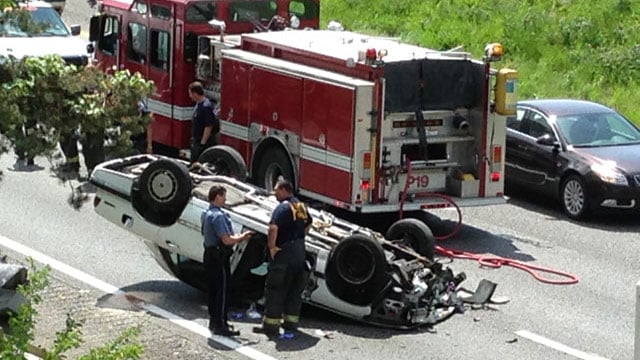 KANSAS CITY, MO (KCTV) -
Two people were hurt Sunday afternoon in a rollover accident on Interstate 35.
It happened about 2:45 p.m. under the Southwest Trafficway overpass.
Two southbound lanes were shut down while emergency crews got a passenger and driver out of the vehicle.
There is no word yet on how badly they were hurt.
Copyright 2014 KCTV (Meredith Corp.) All rights reserved.