World War II plane making tour stop in Lubbock
Tours and rides will be available throughout the week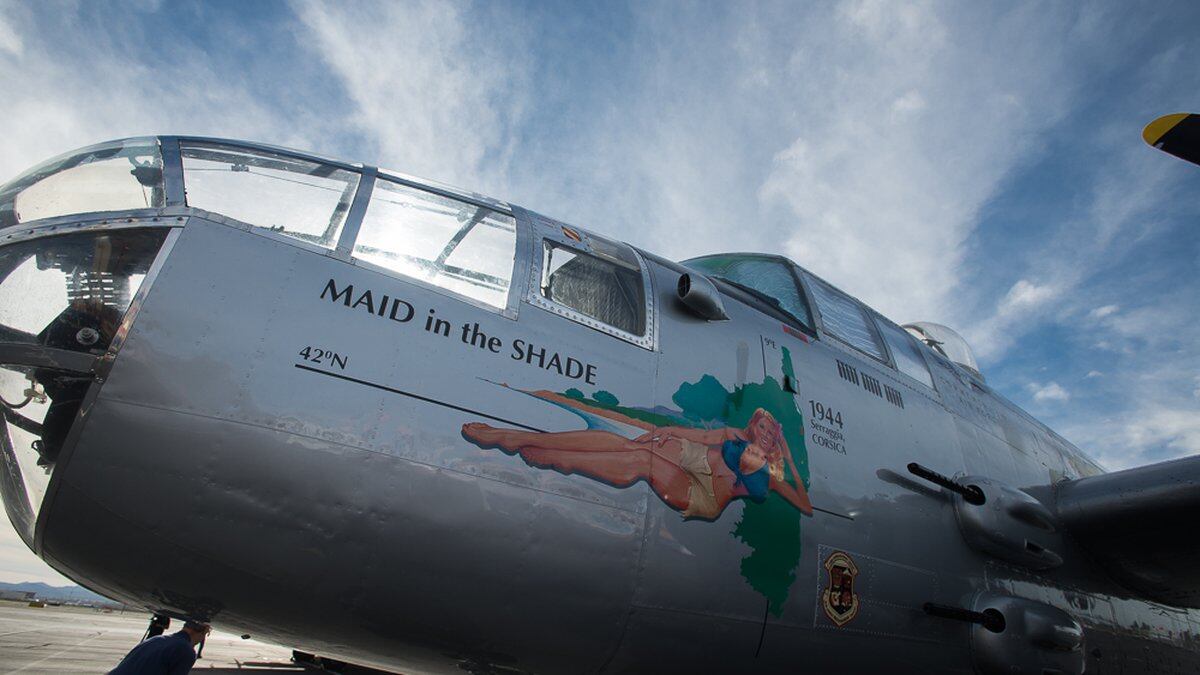 Updated: Sep. 24, 2018 at 2:56 PM CDT
LUBBOCK, TX (KCBD) - A B-25 Mitchell, also called a Maid in the Shade, airplane will make a tour stop at the Lubbock Preston Smith International Airport near the Silent Wings Museum from Monday to Sept. 30.
Tours will be available from 2-6 p.m. on Monday, Friday, Saturday and Sunday; and 9 a.m. to 6 p.m. on Tuesday, Wednesday and Thursday. attendees will also be allowed to ride the aircraft from 10 a.m. to 1 p.m. on Saturday -- seats are limited to seven passengers per flight.
Tours cost $10 per person and $20 for a family of four. For those riding, seats cost $325 in the waist gunner compartment or $650 for a flight deck jump seat. A reservation is required to ride in the plane and those can be made on the Arizona Commemorative Air Force Museum website here.
The aircraft gained popularity during WWII after it was used in a large-scale bombing offensive in the Philippines and is currently only one of 34 still flying. The tour it is on was created by the Arizona Commemorative Air Force Museum, a non-profit volunteer group.
The B-25 is also part of a group of three WWI aircrafts that are on separate tours. The restored C-47/DC-3 and B-17 Bomber are making the way around the nation as part of the tour. In all the tour groups will visit 50 cities in the U.S. and Canada when the tour ends in October.
Copyright 2018 KCBD. All rights reserved.