Coutee continues to set rookie records for the Texans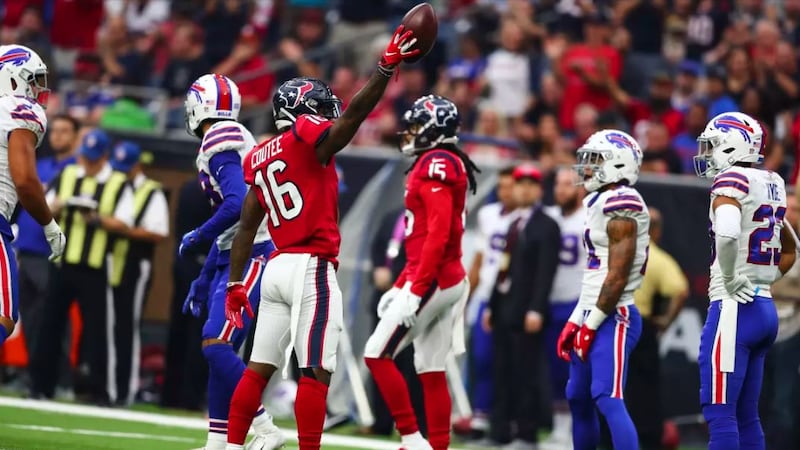 Updated: Oct. 15, 2018 at 1:22 PM CDT
HOUSTON, TX (KTRE) - It took seven weeks of watching football from the sideline but Lufkin native and former Texas Tech wide receiver Keke Coutee is starting to make a name for himself in Houston.
And that name is also starting to find it's way into the team's record books. In Sunday's 20-13 win over Buffalo the former Lufkin Panther had three receptions. That put his total to 20 through his first three games as a rookie. That surpassed his current teammate DeAndre Hopkin's 18 he had during his rookie campaign.
Coutee was also targeted five times, which was second to the six targets Hopkins had. On the year, Coutee has 20 receptions for 13 yards and 1 touchdown. He lone touchdown was the only touchdown the Texans got in their 19-16 overtime win over Dallas last week.
In his first game of the year against the Colts., Coutee had 11 receptions which was the most ever for a rookie in their Texans debut. It was good enough to get him nominated for the NFL Rookie of the Week vote.
Copyright 2018 KTRE. All rights reserved.