Family Promise of Lubbock helps 504 homeless families in 20 years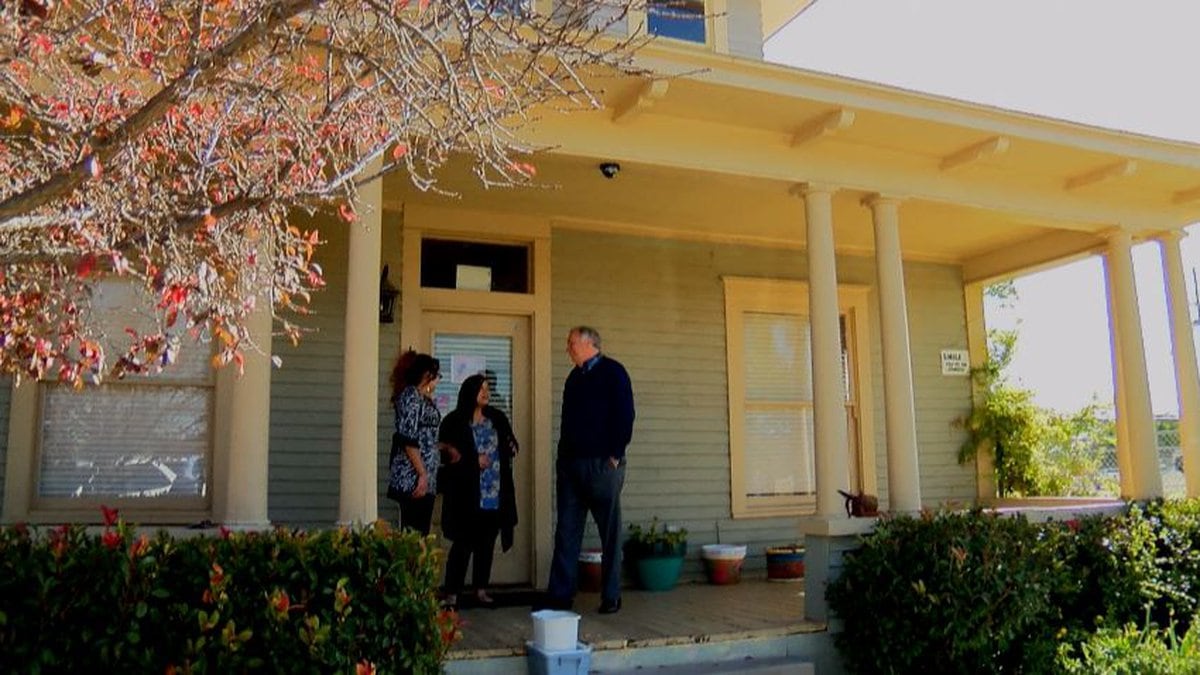 Updated: Nov. 1, 2018 at 6:03 PM CDT
LUBBOCK, TX (KCBD) - Family Promise of Lubbock, a non-profit assisting homeless families with children, is celebrating a milestone in November. The organization has successfully operated in Lubbock for two decades and has touched the lives of 2,993 people.
"Twenty years in Lubbock for a non-profit to consistently be successful at helping homeless families is really quite a feat," Executive Director Doug Morris said. "It's a tribute to all the people, all the volunteers that have helped us through the years that have kept this program alive and helped provide a new beginning for over 500 families during those 20 years."
Of the nearly 3,000 people helped, 479 of them were under the age of five. Family Promise focuses on helping families because it believes every child deserves a home.
"I think the most important thing we do here is that we allow families to stay together to work through the crisis chapter of their lives," Morris said. "For moms and dads to be there for their kids and their kids to see their parents lifting themselves out of this very difficult situation, the family together makes great progress. We provide the counseling for them. We provide anything for them so that they can get that fresh start in their lives."
Support from Family Promise includes transportation, classes for pregnant mothers, an opportunity to attend Homeless Court at Lubbock Municipal Court.
Alli Sanchez and Maria Garcia are two mothers who've completed the Family Promise program to go on to a self-sustaining life. That's after turning to Family Promise after leaving unhealthy relationships.
"It's not something that crosses your mind, thinking you're going to be homeless or going to be at rock-bottom," Garcia said. "It doesn't cross your mind until you're there."
Sanchez says Family Promise helped her get out of debt, work on saving money and get a job.
"It meant everything," Sanchez said. "I think about it and think where I would have been. Would I have still been stuck there doing the same thing over and over again? Or who knows, would my kids still be in my care? It's a huge blessing. Family Promise is a beautiful ministry."
Garcia tells KCBD that Family Promise is more than just a place to stay but a provider of a nurturing environment in which you learn the ways to succeed.
"They helped me find a way when I felt like I didn't have a way," Sanchez said. "They helped me find faith when I felt like I didn't have any either."
Both individuals are now working and living stable lives in which their children don't have to worry about where they will be living next. They are also now returning to Family Promise to volunteer or provide donations to the next individuals in the charity's care.
They encourage you to do the same. Family Promise is hosting it's 20th Anniversary Gala "20 Years of Keeping the Promise" on November 8 at the Overton Hotel.
"You're not just supporting just an organization or some place," Sanchez said. "You're supporting families, hope and futures. You're giving to someone who has nothing. Whether it's time, whether it's money or items, whatever you can, you're giving these people hope that it's going to be okay and have a safe feeling. This program helps you with everything from tools to be successful, parenting and financial. You're not just helping some program but helping people be successful for the future."
You can purchase tickets to the Gala or make a donation to Family Promise by clicking here. The founder of the national Family Promise program will be speaking at the Gala.
Copyright 2018 KCBD. All rights reserved.