3 hospitalized after crash near I-27, Loop 289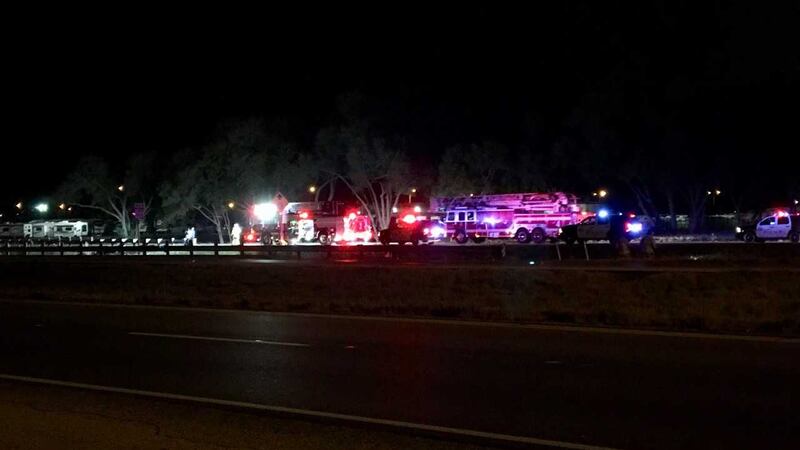 Updated: Nov. 9, 2018 at 6:22 AM CST
LUBBOCK, TX (KCBD) - Three men were hospitalized after a single-vehicle rollover at 320 N. Loop 289, close to Pharr RV, but their injuries do not appear to be life-threatening at this time.
The initial call for emergency officials to respond came in just before 5:30 a.m. The Lubbock Police Department, Lubbock Fire Department and EMS were at the scene of the crash.
All westbound lanes of the North Loop and westbound access road between North Ash Avenue and I-27 were shut down because of this crash, according to LPD. Westbound traffic on the North Loop was forced to exit at Ash.
An initial investigation by LPD has determined the pickup the three were in was driving westbound on Loop 289 when the driver lost control. The truck flipped and came to a stop in the media between the main lanes of Loop 289 and the access roads.
The crash remains under investigation by LPD crash investigators.
Copyright 2018 KCBD. All rights reserved.