Lubbock's Robert Gonzales wins Heavyweight National Championship at National Junior Olympics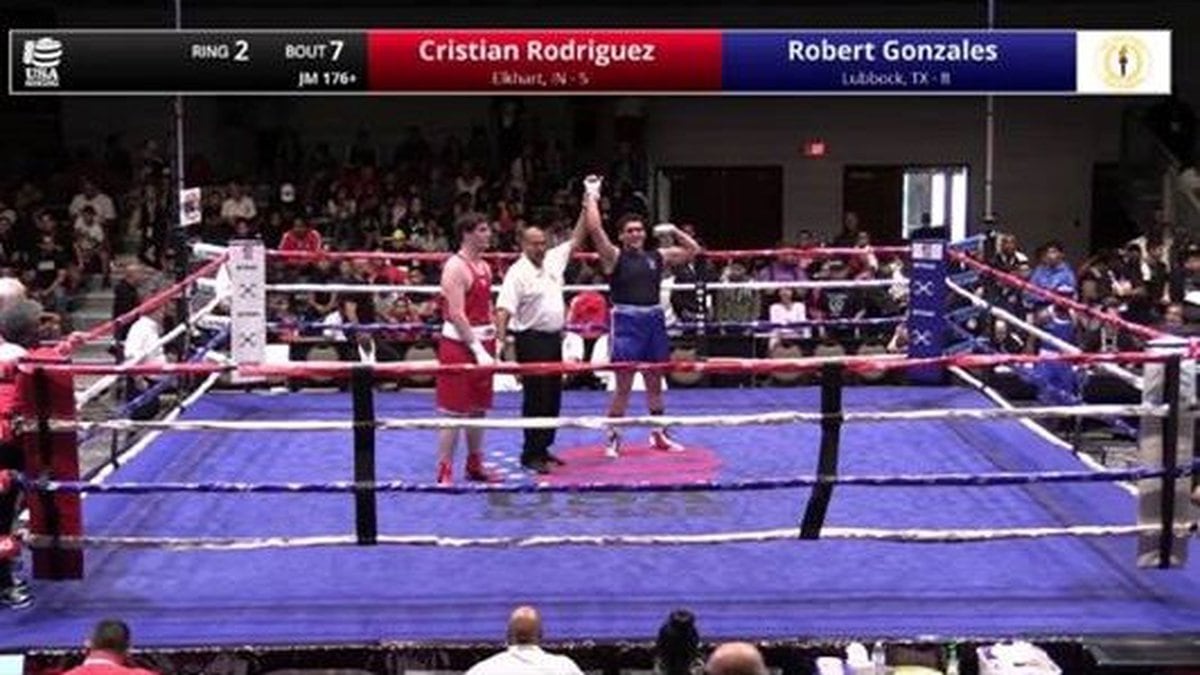 Updated: Jun. 29, 2019 at 8:16 PM CDT
LUBBOCK, Texas (KCBD) - During the past week, 750 boxers have stepped into four rings at the 2019 National Junior Olympics in Madison, Wisconsin.
On the final day of competition, there were 40 bouts that began at noon for the junior female and male, as well as youth male classifications. Each bout crowned a new champion for each classification.
One of the boxers that made his way to the final day was Lubbock-native Robert Gonzales.
Gonzales fought his way to the very last day in the heavyweight division and was set to go toe-to-toe with Cristian Rodriguez in Ring 2.
Robert Gonzales would defeat Rodriguez by KO (when the referee stopped the contest) in the second round.
After that, Gonzales would match up with Marques Hampton from Louisiana for the National Championship.
With the National title on the line, Gonzales would beat Hampton in the first round at the minute and 59-second mark by KO.
With the win, Gonzales becomes National Champion in his weight class and has qualified to compete for gold at the 2019 Pan American Games in Lima, Peru. The Pan American Games will take place from July 27 through August 2.
Gonzales is a member of the Boys and Girls Club Lubbock Warriors.
Copyright 2019 KCBD. All rights reserved.