UMC drive-thru screening changing hours for Memorial Day Weekend
Updated: May. 22, 2020 at 2:57 PM CDT
UPDATE: UMC's drive-thru screening line for COVID-19 will be open 9 a.m. to noon on Saturday, May 23, closed on Sunday, May 24. They will resume normal hours 8 a.m. to 6 p.m. Monday through Friday.
The COVID-19 hotline will remain open Sunday: 806-761-0111.
LUBBOCK, Texas (KCBD) - University Medical Center is offering a drive-thru screening line for patients who may need to be tested for COVID-19.
"It'll be a drive-thru process. There will be several checkpoints and the first checkpoint pretty much will stay in your car," said UMC Public Information Officer Eric Finley. "You'll do some initial screening and then if you if you qualify, or there is a concern that maybe you actually do have coronavirus, then you'll go ahead to the process and this may wind up inside this portal building for some for some actual testing."
UMC says the best thing for patients to do is call ahead to their provider or the hospital to find out if they need to come to the COVID-19 drive-thru screening line at the main UMC location, 602 Indiana Avenue.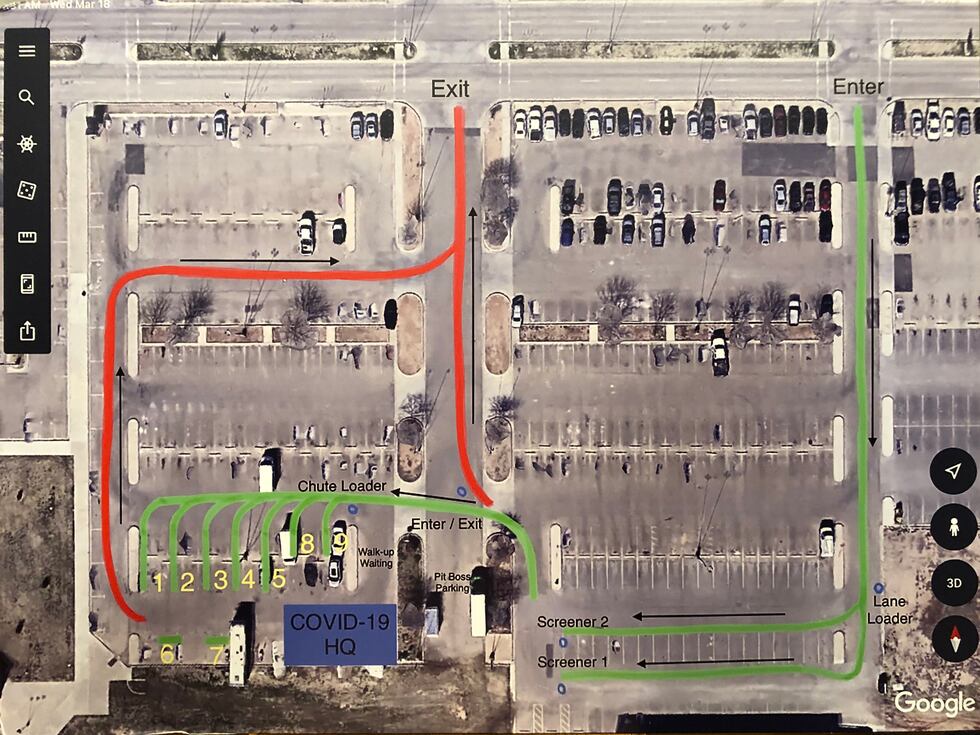 Finley said the best thing to bring with you is your health insurance card and a picture ID or another form of identification.
But Finley wants to make sure people know, "Not everyone who comes here is going to be tested. There are still parameters in place for who gets screened. Just because you come here doesn't mean you will actually be tested."
"But if you're testing for it, that means that there is a suspicion that you might have something, something that more than likely they will ask you to go home and self-quarantine," Finley said. "Lay low for a few days until the test results come back."
Finley says it may take a few days to get results back from the lab in Lubbock.
But even if you do need to quarantine and wait for a test, Finley said, "Unless they're very, very sick, they don't need to be in a hospital. Most people's symptoms will be mild."
"The best thing to do...simply go home, get plenty of fluids, just like your mom used to tell you," Finley said. "Rest and then go back to work when you feel better. This is really no different."
The drive-thru screening area will be right in front of the Texas Tech softball fields off 10th street just south of UMC. They will have signs to help direct patients to the line.
You can find more information on UMC's website here.
Copyright 2020 KCBD. All rights reserved.