Lubbock dentist pleads not guilty to child pornography charges, trial date set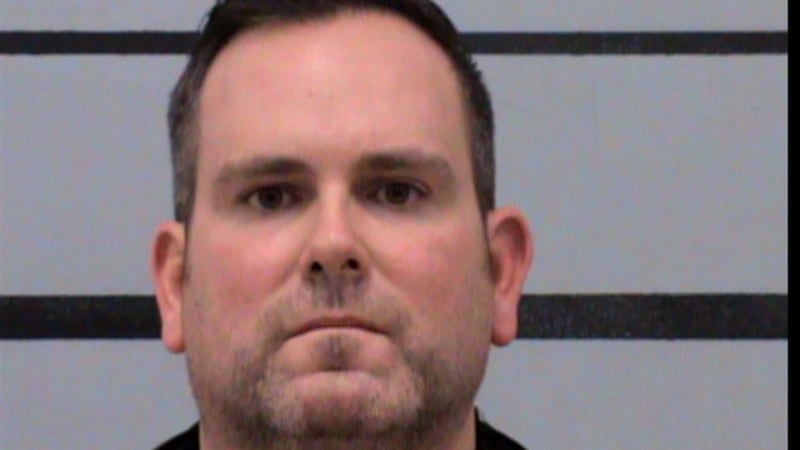 Updated: Feb. 18, 2021 at 9:58 AM CST
LUBBOCK, Texas (KCBD) - Lubbock dentist Jason Paul White pleaded not guilty in federal court on Wednesday to the charges of receipt and distribution of child pornography, production of child pornography and enticement of a minor.
White's arraignment took six minutes. During the arraignment and after his plea, his trial was set for April 5, 2021 and the order for him to remain in custody will continue until his trial.
On February 10, 2021, White was indicted by a federal grand jury on all three charges.
A federal magistrate judge denied White's request for release on Monday, Jan. 25 after an eighth victim came forward.
This alleged victim was 13 years old at the time and claims there was "hands-on" contact by Jason White.
New evidence was revealed in court in late January at that hearing, including child pornography involving an infant. There were also two more individuals who came forward alleging inappropriate sexual relationships with White. One individual was 14 when White was 18 at the time, another when White was 26 and the individual was 15.
An LPD detective who took the stand said they have received many tips regarding more potential victims and are still gathering tips for their investigation. The detective said LPD is currently sorting through more tips than they can follow up on.
On Jan. 14, 2021, FBI and Homeland Security agents, along with Lubbock Police, raided White's dental office and home, removing items from the building and his vehicle. White was arrested during the raid and booked into the Lubbock County Detention Center.
Then on Jan. 20, 2021, new state charges were filed against White. The warrant for the state says he has been charged with sexual performance by a child. These charges stem from the same allegations that brought on the federal charges. A bond for the state charges was set at $150,000. White's attorney posted the bond, but because White was on a federal hold at the county jail, he was not released.
On Jan. 21, 2021, a civil lawsuit was filed against Jason White, accusing White of sexually assaulting a minor. The plaintiff's attorney, Kevin Glasheen, says Dr. White "apparently has a porn business," which they have alleged in the lawsuit.
"He's offered money to minor children for them to produce pornography. He's touched children inappropriately. And this is apparently, according to the evidence that we've discovered, has been going on a long time and is widespread conduct that involves a lot of other people," Glasheen said in a news conference Thursday afternoon.
They are suing White for at least $10 million.
The civil suit may not be resolved for a year and a half, because of the federal and state cases against White.
In the federal and state court documents, both complaints make mention of other adult males who may be involved in the sharing of child pornography with White.
Copyright 2021 KCBD. All rights reserved.