Texas Tech baseball takes out UConn 15-13 in game 3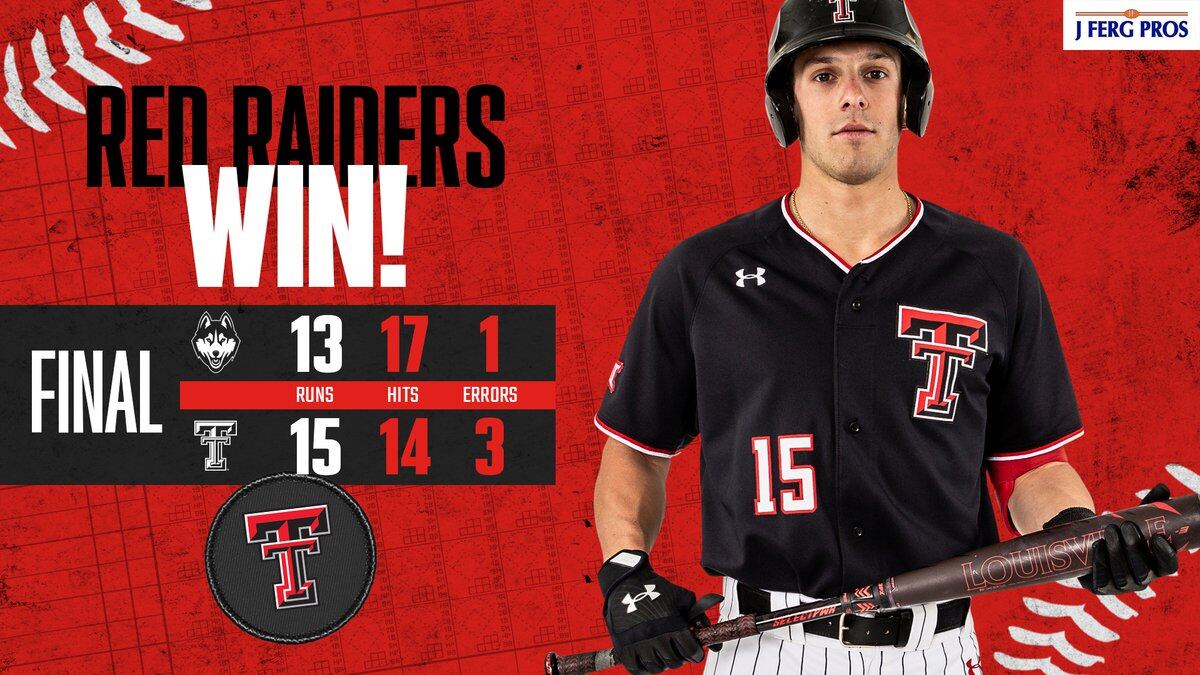 Published: Mar. 14, 2021 at 6:37 PM CDT
LUBBOCK, Texas (KCBD) - Texas Tech baseball secures the series win with a high scoring 15-13 win over UConn in game three of their series.
After scoring 10 runs in Saturday's game, the ninth ranked Red Raiders scored 15 runs Sunday afternoon, recording at least one run in each inning they batted in. The huskies started out cold through the first four innings but started to rally late once again. Tech weathered their late run by continuing to add runs in the later innings. The Red Raiders scored 2 runs in the first, fourth, and fifth inning while adding three runs in the third and eighth inning.
Texas Tech recorded 14 hits, while giving up 17 to UConn. Both teams each had 13 RBI's in the game. The difference once again was the performance of the Red Raiders defense. They stranded 12 Huskies' batters on base and recorded 12 strike outs.
The series will conclude with an early fourth game at 10 a.m. Monday in Rip Griffin Park.
Copyright 2021 KCBD. All rights reserved.