Motorcyclist in Sunday crash identified, sustained serious injuries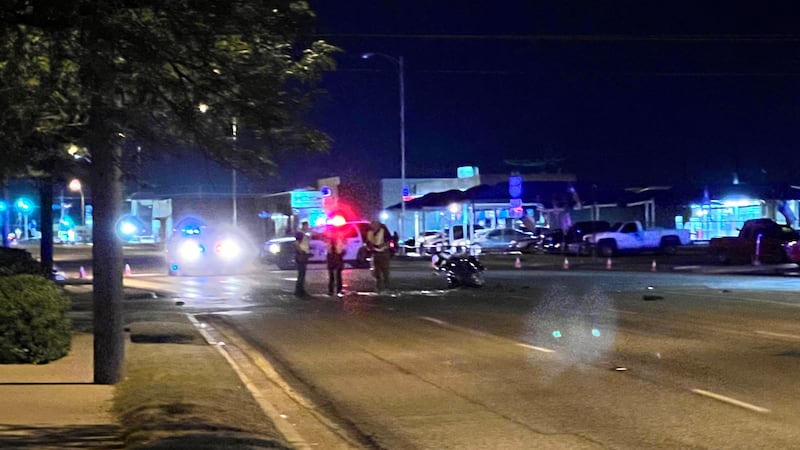 Published: Jul. 3, 2022 at 7:40 AM CDT
|
Updated: Jul. 3, 2022 at 4:08 PM CDT
LUBBOCK, Texas (KCBD) - The Lubbock Police Department responded to a crash between a SUV and a motorcycle early Sunday morning.
Craig Ross, 52, was driving his motorcycle east on the 400 block of 50th Street, according to a police report. At the intersection of 50th Street and Avenue D, the motorcycle crashed into an SUV driven by 31-year-old Darlena Williams. The SUV was attempting to turn south onto Avenue D.
The police were called to the crash just after 2 a.m.
Ross was seriously injured and was transported to UMC for treatment. Williams and the passenger in her car, 29-year-old Chron Taylor, sustained minor injuries.
The LPD closed both eastbound and westbound lanes of 50th Street.
The crash is still under investigation, the police stated.
Copyright 2022 KCBD. All rights reserved.