Spring-like temperatures today but changes this weekend
Published: Dec. 2, 2022 at 7:34 AM CST
|
Updated: Dec. 2, 2022 at 12:40 PM CST
LUBBOCK, Texas (KCBD) - Warm, windy, and dry today but rain and cooler temperatures return tomorrow.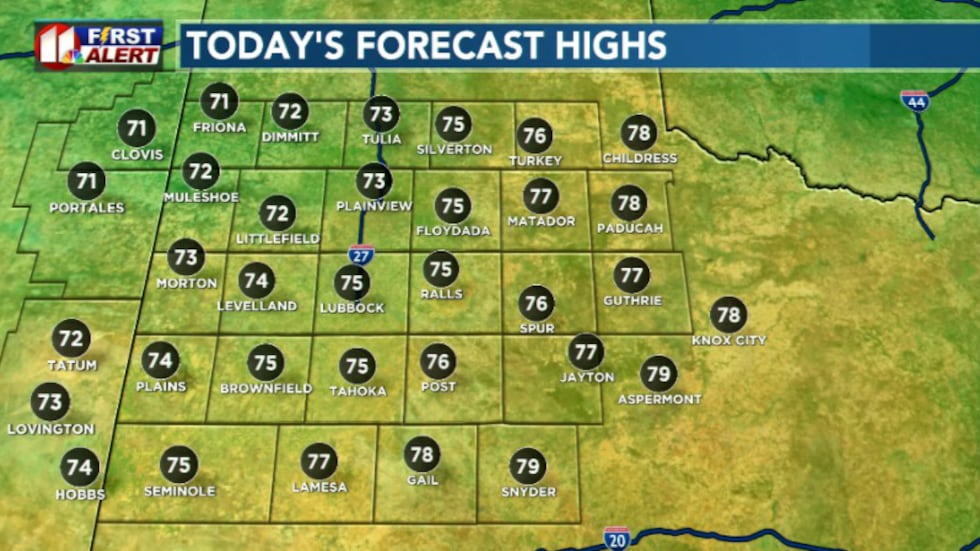 A mild and clear start to your Friday morning. Temperatures will quickly heat up for us this afternoon with highs in the mid to upper 70s. Winds begin to crank up as the sun comes up with strong gusts from the southwest/west around 20-30 mph.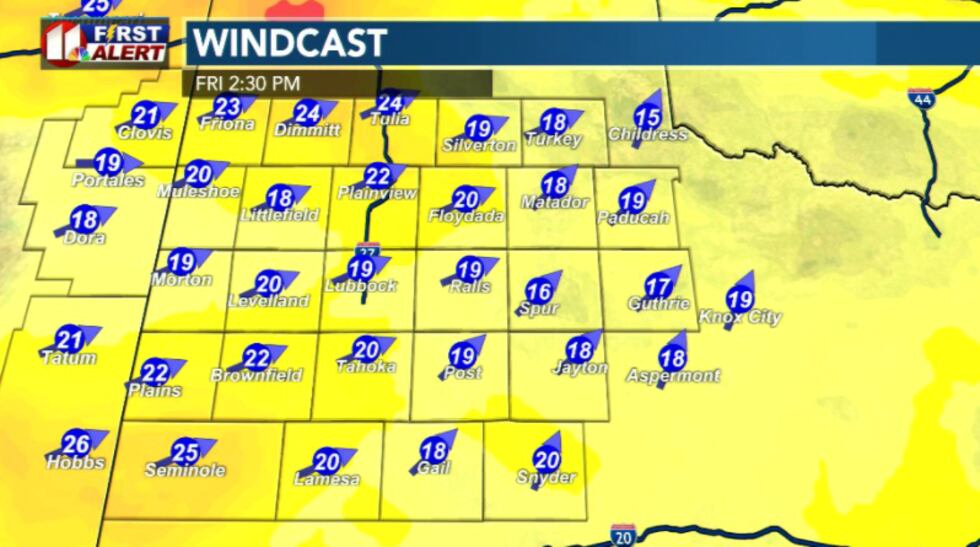 Strong winds are due to our next cold front approaching the area. This front expected to pass through this evening, leaving us cooler overnight and much colder tomorrow. Expect lows tonight in the mid to lower 30s. Cloud cover builds in overnight as well as some moisture increasing into the area.
Dry through most of the day tomorrow, but rain chances begin to increase late afternoon, early evening. Scattered showers will develop over eastern New Mexico and begin to spread into the South Plains. It will not be a wash out for your Saturday night but some will see showers. Temperatures remain cooler tomorrow as well with highs in the upper 40s to lower 50s.
Warmer but still cloudy Sunday. Drier through the day but a few very isolated showers are possible. Temperatures will be more seasonable, topping out in the lower 60s.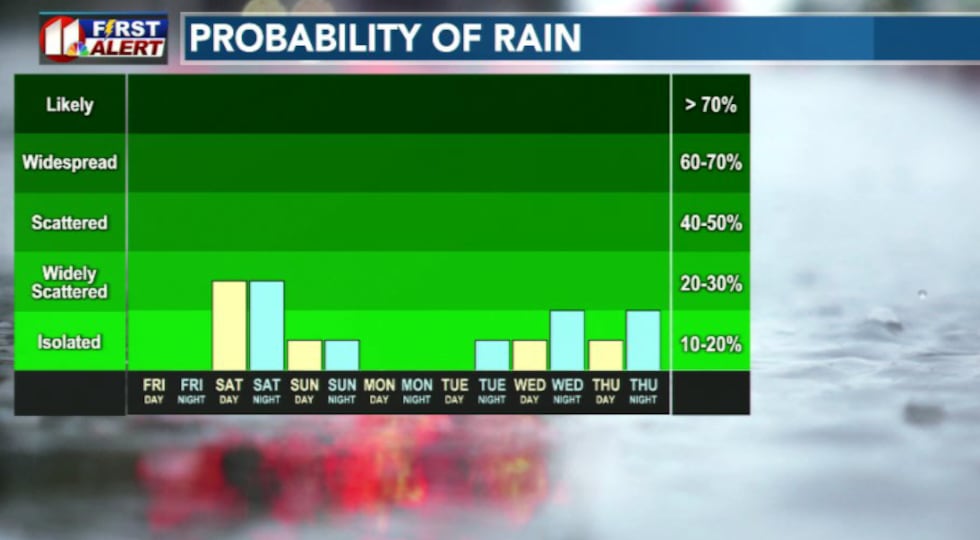 Copyright 2022 KCBD. All rights reserved.