Spring-like weather again for Tuesday
Published: Dec. 5, 2022 at 6:39 PM CST
|
Updated: Dec. 5, 2022 at 10:32 PM CST
LUBBOCK, Texas (KCBD) - Above average temperatures on repeat again for Tuesday with plenty of sunshine and less wind.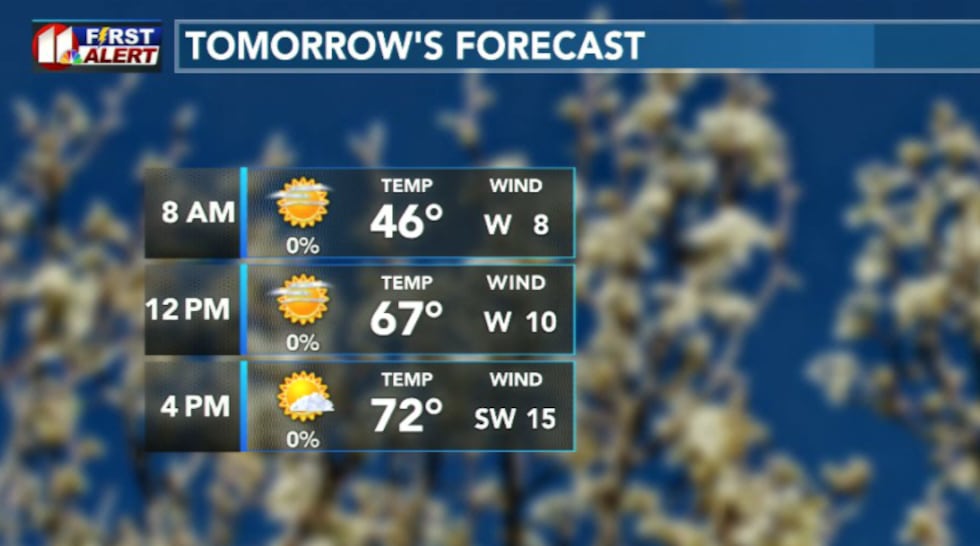 Mild temperatures overnight with clear skies and calm winds. Lows will dip into the mid-40s with a low of 46 in Lubbock.
A sunny and dry start to the day with some clouds building in by afternoon. A very slim chance for rain in the afternoon, with light showers for the far southeastern portion of the viewing area. Otherwise dry and a few degrees cooler than today. High temperatures are still very warm for this time of year in the lower 70s.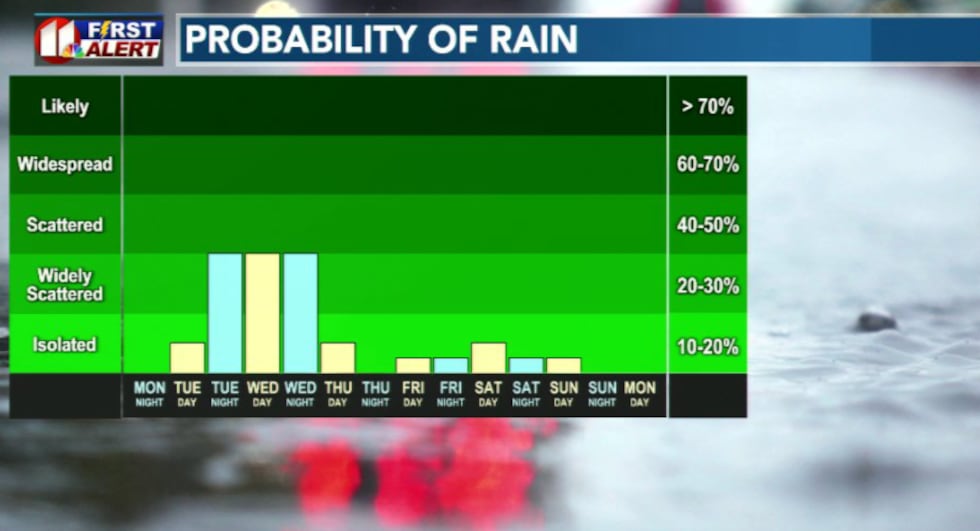 Rain chances increase a bit more overnight Tuesday into Wednesday morning, the best chance for us in Lubbock will be Wednesday afternoon. Scattered showers will spread across the viewing area moving to the northeast. Light rain is expected but some areas of locally heavier rainfall are possible. Temperatures will be slightly cooler with cloudy conditions on Wednesday and highs in the 60s. Rain begins to clear out by Thursday morning with temperatures hanging out in the 50s to 60s.
Copyright 2022 KCBD. All rights reserved.