Cooler and cloudy tomorrow, a few light showers
Published: Dec. 8, 2022 at 9:50 PM CST
|
Updated: Dec. 8, 2022 at 10:24 PM CST
LUBBOCK, Texas (KCBD) - Clouds build in again for Friday with slight rain chances, but sunshine and the 60s return for the weekend.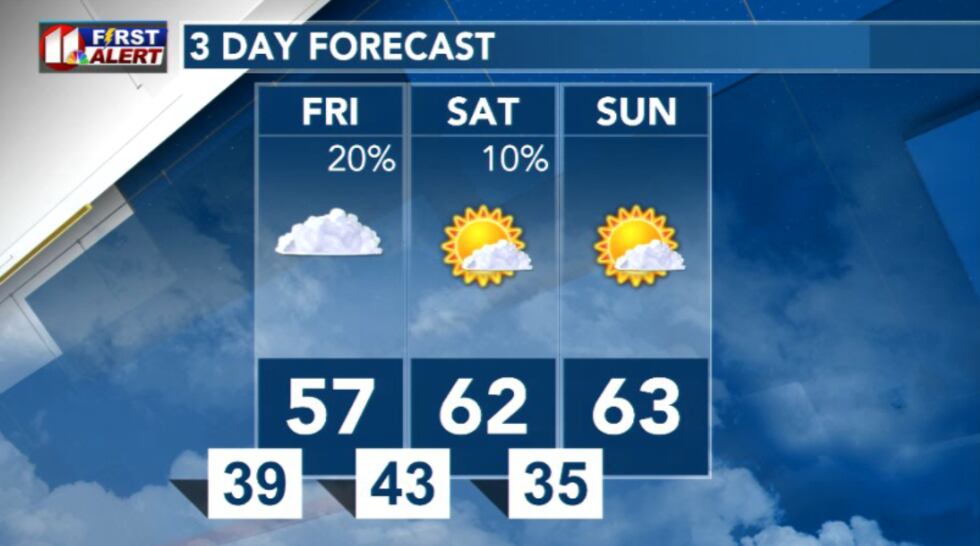 Temps will be a bit cooler tomorrow morning with lows in the upper 30s to lower 40s.
Mostly cloudy and cooler for your Friday afternoon. Rain chances increase slightly by early afternoon with light, spotty showers quickly passing the area. Rain totals will be very light, if any. Temperatures will be seasonable for this time of year with a high for Lubbock of 57.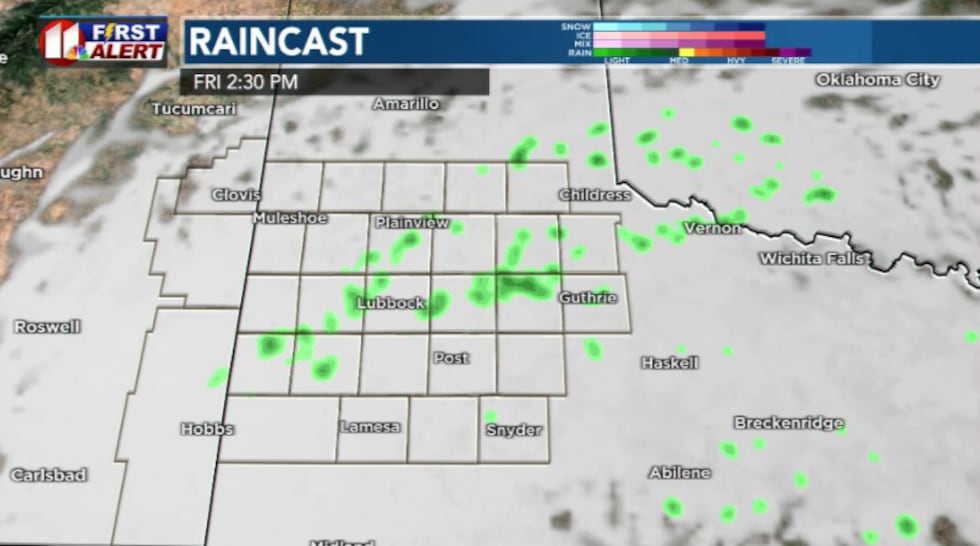 Cloudy with some showers early Saturday morning, but rain and clouds quickly clear out and give way to sunny skies for the rest of the weekend. Highs both Saturday and Sunday in the lower 60s with a light breeze and dry conditions. Enjoy the beautiful weekend because some changes occur this next workweek. A gradual cooldown with highs in the mid-40s by midweek is what we can expect.
Copyright 2022 KCBD. All rights reserved.