Nice weather Sunday then some changes for the workweek
Published: Dec. 10, 2022 at 6:21 PM CST
LUBBOCK, Texas (KCBD) - Sunday will be a repeat of Saturday, with highs in the upper 50s to lower 60s and partly cloudy skies. Enjoy the nice temperatures now because much colder air returns this week.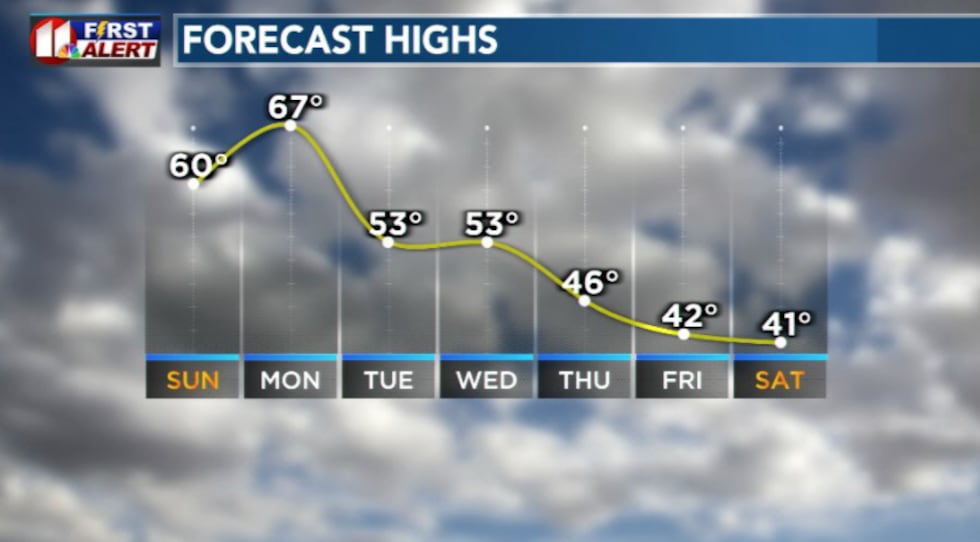 We begin to cool off overnight with lows in the 30s across the South Plains. Above freezing for Lubbock but mostly clear skies and light winds will lead to a cold night.
Some light, patchy fog is possible early tomorrow morning, but any fog that develops will quickly dissipate and lead to a partly cloudy day tomorrow. Temperatures will be very similar to today with highs in the upper 50s to lower 60s. Winds will be similar as well, a breeze from the south/southwest around 15 mph.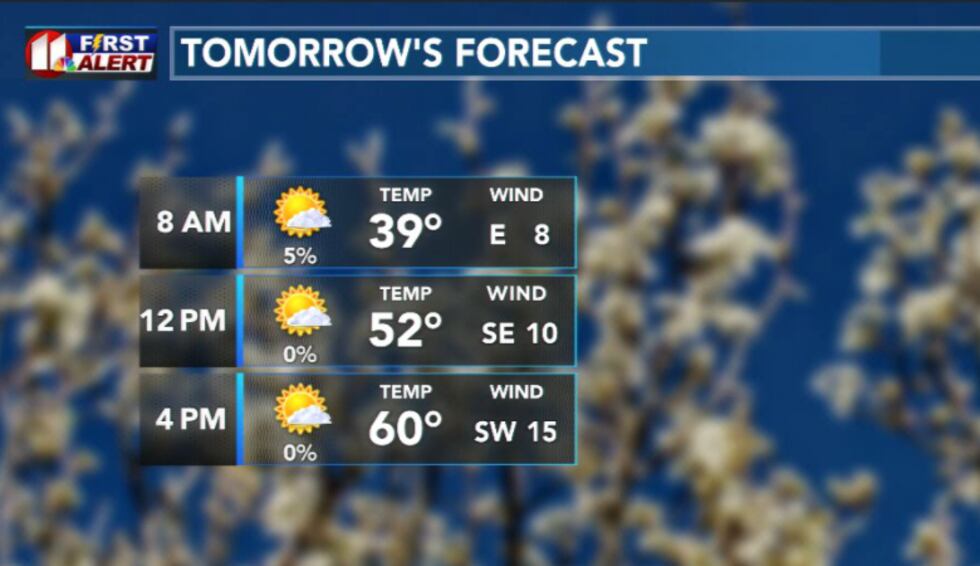 We begin to warm up a bit more Monday with afternoon highs in the upper 60s before our next cold front moves in. This frontal passage will lead to breezy conditions Monday and Tuesday.
We do have a slight chance for showers/thunderstorms Monday evening into early Tuesday morning as this system passes through. Any rain we see will clear out by sunrise Tuesday morning with cooler air settling in for the rest of the week.
Temperatures look to remain well below average for this time of year into the weekend, with highs in the lower 40s and overnight lows in the 20s.
Copyright 2022 KCBD. All rights reserved.