Fog, wind, warmth, severe storms all in the forecast
Published: Dec. 11, 2022 at 9:09 PM CST
LUBBOCK, Texas (KCBD) - Some changes headed our way as we begin the workweek thanks to our next cold front moving through.
Our biggest concern overnight is dense fog beginning to develop across the South Plains. A dense fog advisory is in place currently until 9 a.m. Monday morning.
Reduced visibility will be likely area-wide, so give yourself extra time Sunday night and Monday morning.
Expect partly to mostly cloudy skies early Monday morning with fog and clouds clearing out by early afternoon. Lows will fall into the mid to upper 40s Sunday night.
Expect winds to pick up quickly on Monday with a strong breeze from the south around 15-20 mph. A mostly sunny afternoon will allow temps to top out in the 60s on Monday.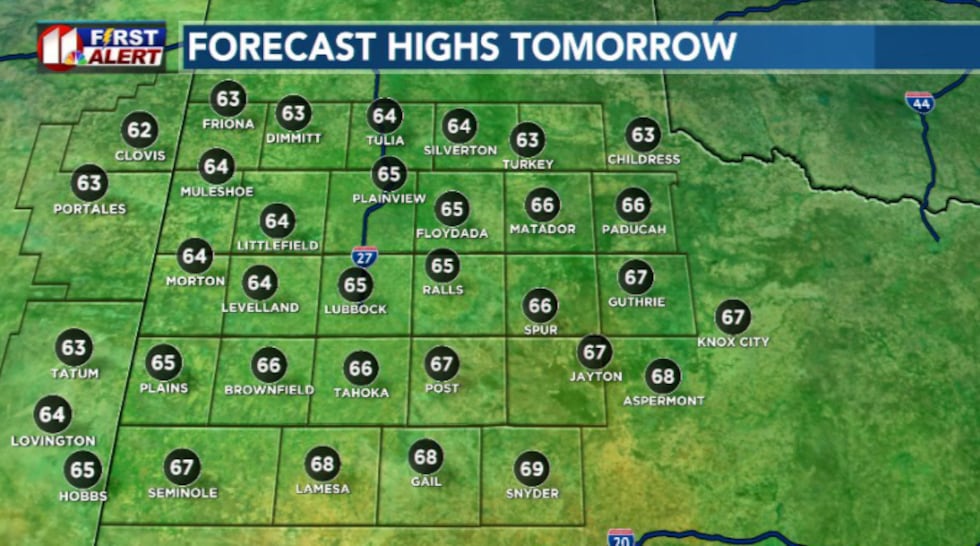 Our weather begins to change as a cold front moves in late Monday evening from the north.
We currently have a marginal or 1/5 risk for severe storms to develop along this front as it pushes off the Caprock. Timing looks to be around 10 to 11 p.m. when storms begin to fire up along this boundary and quickly race to the east.
There is the potential for some storms to quickly turn severe with hail and damaging wind gusts likely, and a very slim chance for the formation of an isolated tornado, although unlikely.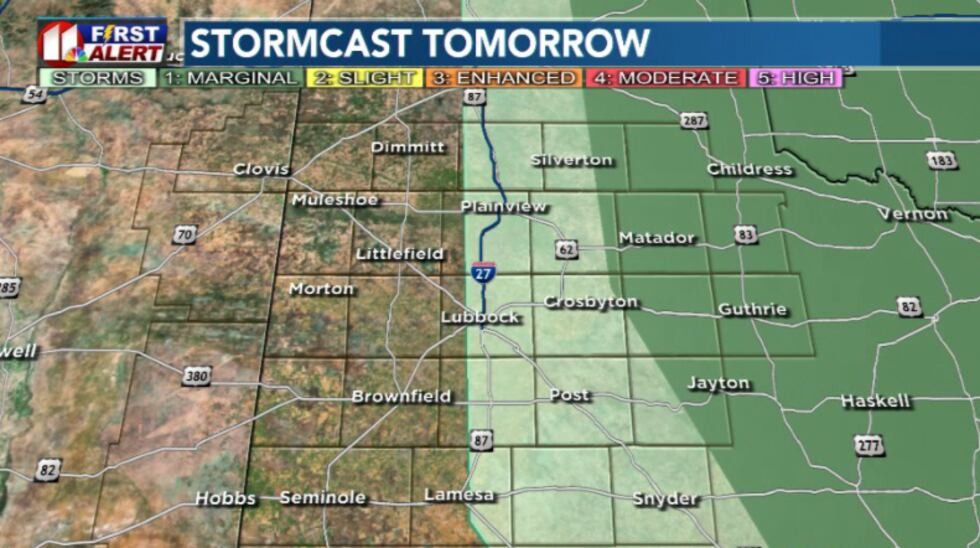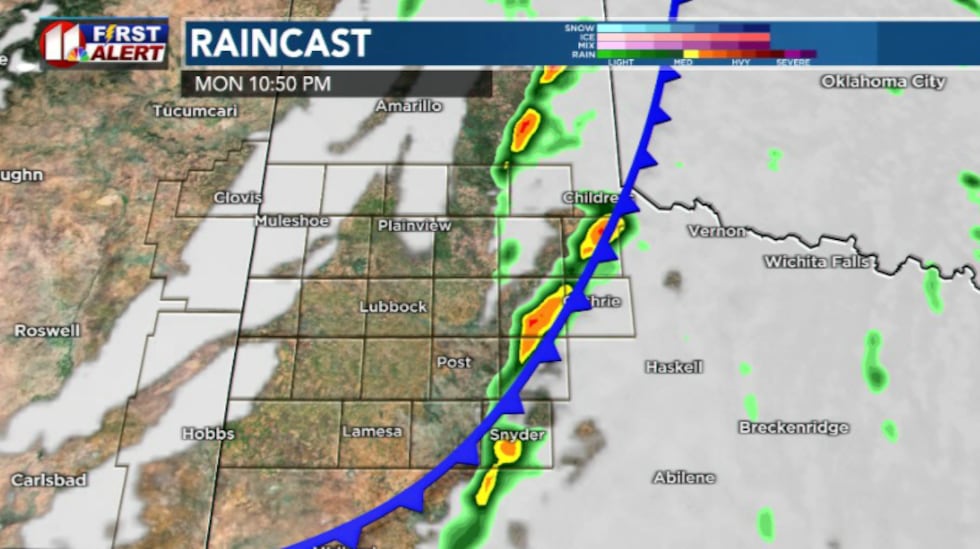 Things turn much quieter after this front passes. Temperatures will be much cooler for us through the rest of the week, highs in the 50s Tuesday and Wednesday but even colder to wrap up the workweek and into the weekend.
Copyright 2022 KCBD. All rights reserved.