Colder temperatures for the rest of the week
Published: Dec. 13, 2022 at 6:38 PM CST
|
Updated: Dec. 13, 2022 at 10:30 PM CST
LUBBOCK, Texas (KCBD) - Old man winter has arrived and is here to stay with well below average temperatures for at least the next 7 days.
A cold and clear night, temperatures will dip into the 20s to lower 30s. Winds will be slightly calmer, but still breezy from the west around 10-15 mph.
Our quiet weather continues for the rest of the workweek. Sunny and dry for your Wednesday afternoon with temperatures a few degrees cooler with a high of 51 in Lubbock and a bit of a breeze from the west around 10-15 mph.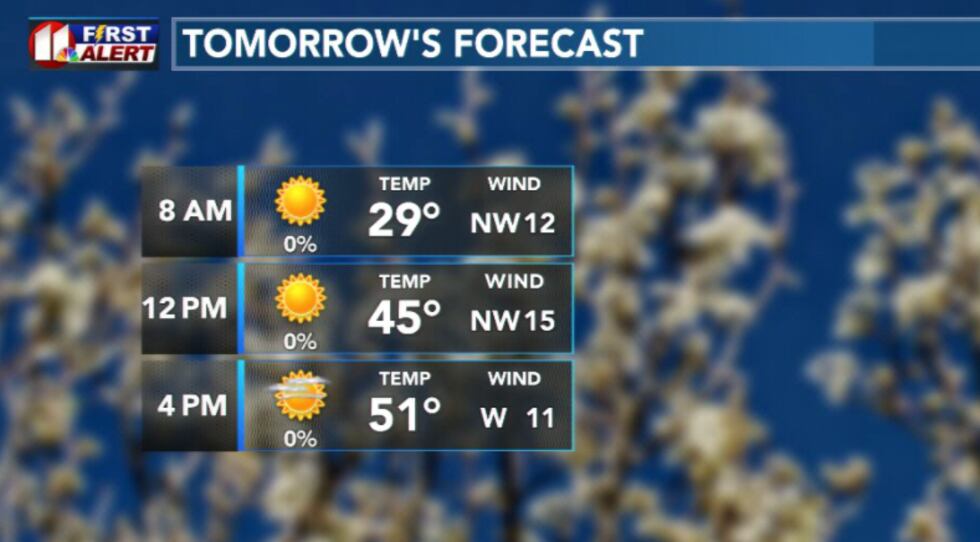 Cooler weather overnight Wednesday into Thursday. Lows in the lower 20s and afternoon highs in the 40s. This will put our temperatures about 15 degrees below average for this time of year. Sunshine and dry conditions persist until Friday when we see a few changes. Cloud cover will build in for Friday afternoon and a very slim chance for overnight precipitation into Saturday, but most will remain dry.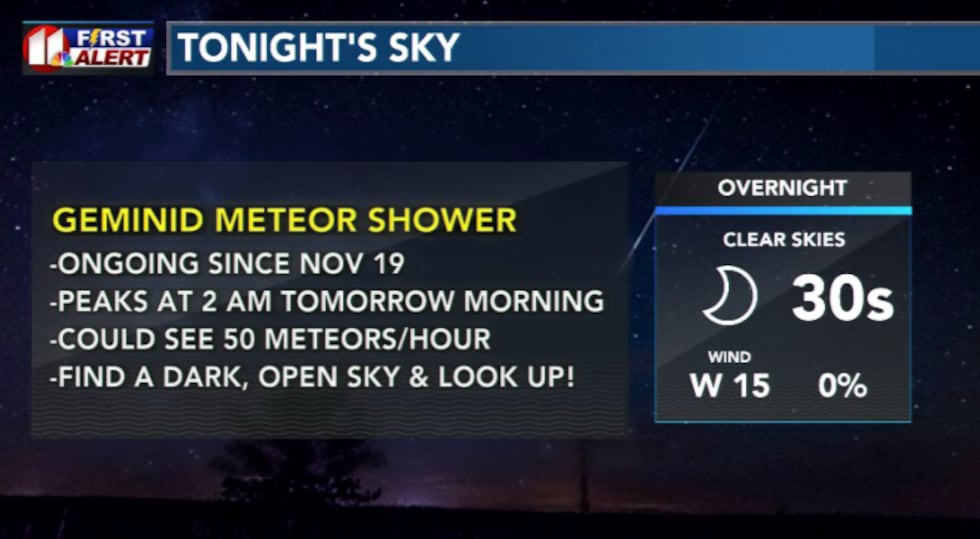 One positive of our clear skies tonight is our perfect viewing conditions for tonight's peak of the Geminids meteor shower. This meteor shower has been taking place for roughly the last month, but it peaks tonight at 2 am. It will be chilly tonight, but if you want to check out the meteor shower you will want to get outside of the city lights and simply look up. Our waning moon will not allow us to see quite as many meteors as other years, but anywhere from 30-50 meteors an hour will be possible.
Copyright 2022 KCBD. All rights reserved.