Published: Dec. 14, 2022 at 6:20 PM CST
|
Updated: Dec. 14, 2022 at 10:34 PM CST
LUBBOCK, Texas (KCBD) - Below average temperatures are expected through the weekend with dry conditions continuing.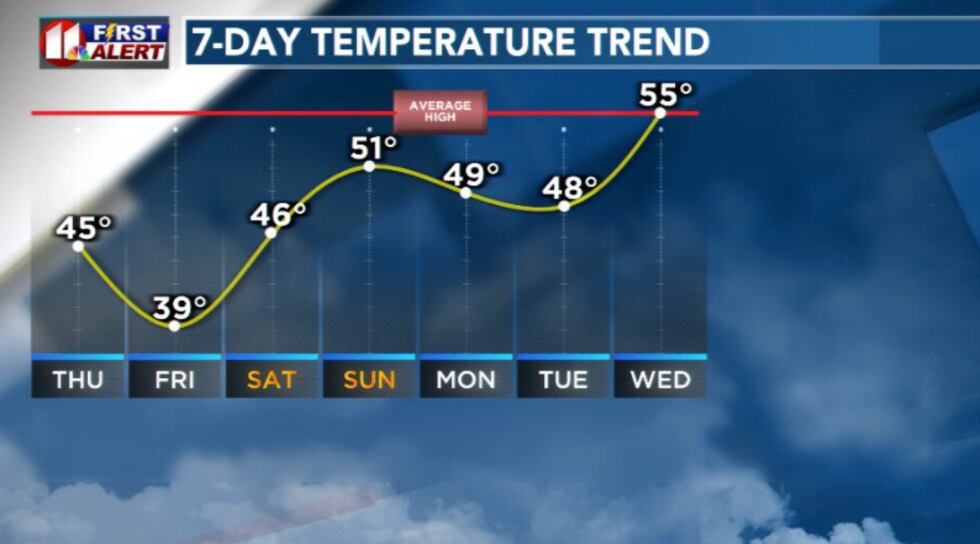 Clear and quiet conditions through the night. Temperatures will fall into the teens to 20s under clear skies with light winds.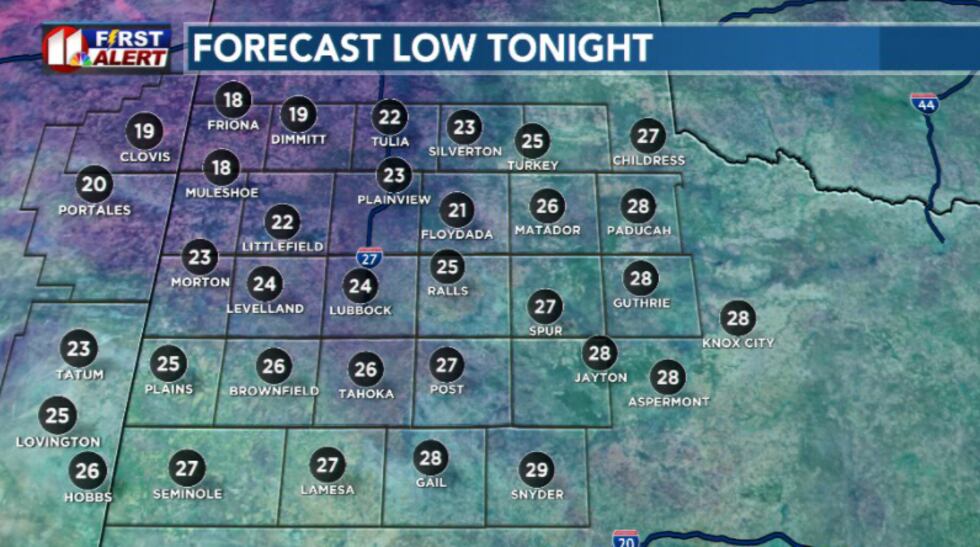 Sunny for your Thursday afternoon, but cool again. Temperatures will be about 10 degrees below average with highs in the mid-40s. Winds will be light and variable about 5-10 mph.
Cloud cover will begin to build in for Friday, keeping temperatures cooler. Highs will struggle to make it out of the 30s for the afternoon. Dry weather for us through the weekend with temperatures slightly warmer, still very cool.
Our only rain/precipitation chance looks to be Sunday night to Monday, but a very slim chance at this point. Cool temperatures continue for the rest of the 7-day forecast into the holiday weekend.
Copyright 2022 KCBD. All rights reserved.