Winter Solstice 2022: The shortest days of the year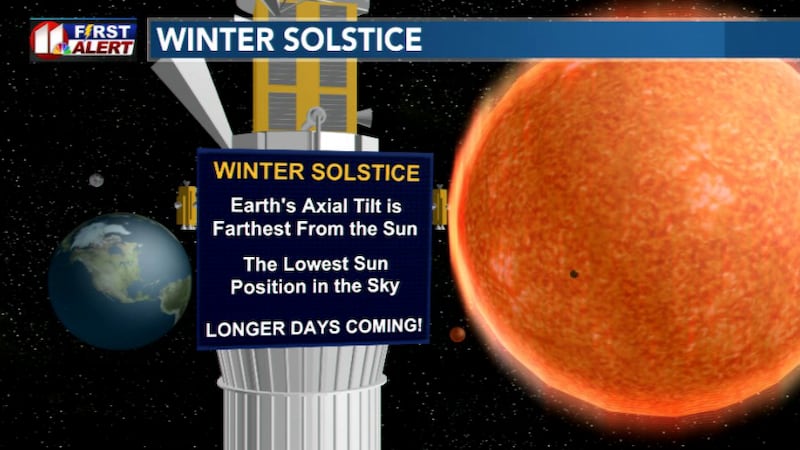 Published: Dec. 21, 2022 at 2:14 PM CST
LUBBOCK, Texas (KCBD) - The shortest day of the year is here! The official start of the winter season, marked by the Winter solstice, begins Wednesday, December 21 at 3:47 pm for the Northern Hemisphere.
We call today the shortest day of the year because it is the day with the fewest hours of daylight. This is due to the earth's tilt. During the winter solstice, the earth is tilted furthest from the sun, giving us the least amount of sunlight. Thankfully, it is only up from here as our days begin to get longer until the summer solstice!
Of course the winter season's beginning means changes for us. But, for those who are not a fan of winter weather, this year might not be too bad. That is thanks to our 3rd consecutive winter of La Nina conditions. Across the South Plains, this generally means we can expect a warmer and drier winter, although there will be some days that are an exception to this pattern.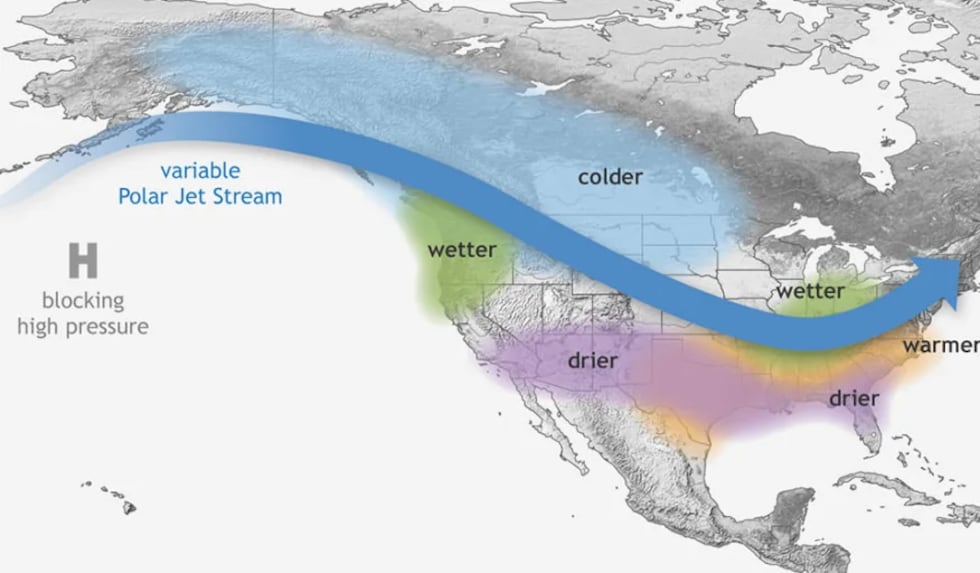 According to the Climate Prediction Center, La Nina is expected to continue into the spring season, with a 71% chance of ENSO-neutral conditions for February-April 2023. This will of course tell us more about the pattern we can expect for the spring and summer, but for now we will anticipate a mild winter!
Copyright 2022 KCBD. All rights reserved.