Thawing out for Christmas Eve
Published: Dec. 23, 2022 at 8:37 PM CST
|
Updated: Dec. 23, 2022 at 10:28 PM CST
LUBBOCK, Texas (KCBD) - More sunshine and slightly warmer temperatures to begin the Holiday weekend, although still very cool for this time of year.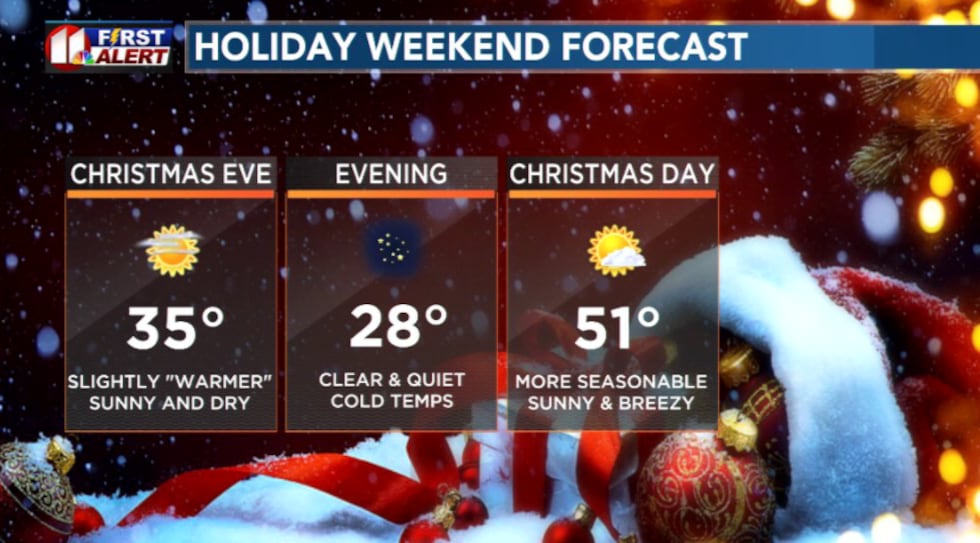 Quiet conditions for us overnight. Clouds will begin to clear out and temperatures will fall into the single digits to lower teens. Winds will remain light overnight turning to the southwest around 5-10 mph.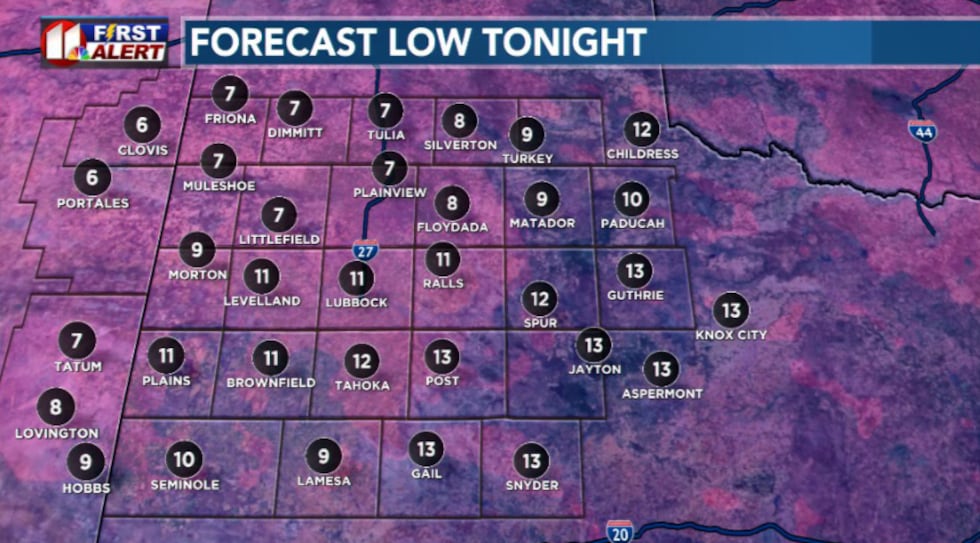 A southwesterly breeze and sunny skies will help warm us up a bit more tomorrow afternoon. Temperatures will remain well-below average, but expecting highs to be about 20 degrees warmer than today. Winds will be light around 5-10 mph.
Even nicer for us for Christmas day. Highs will return to a more seasonable feel with a high of 51 in Lubbock. Sunny again and dry for us. Winds will be a bit breezier, but bearable, from the southwest around 10-15 mph.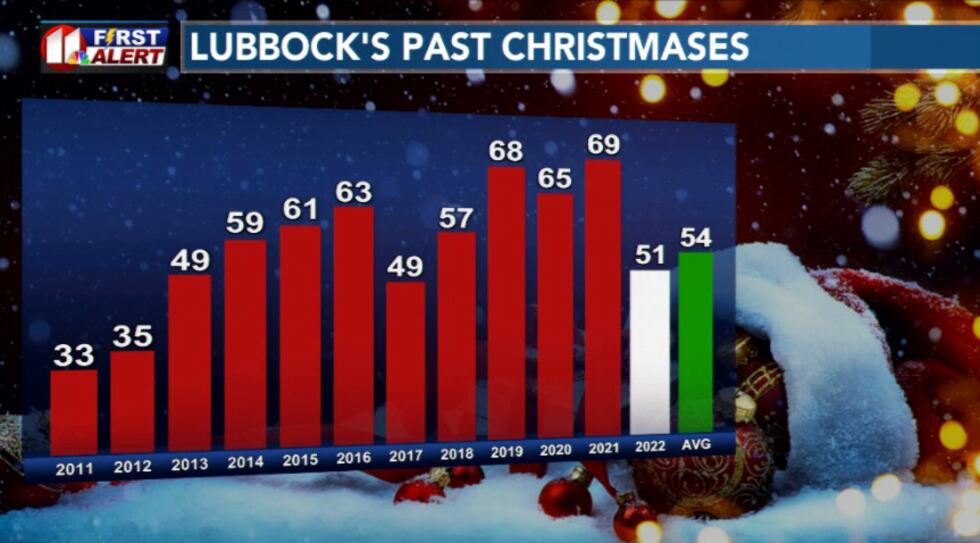 This will be the start of our warmer, drier pattern for the workweek. Highs will climb into the 60s, closer to 70 degrees by Tuesday and Wednesday.
Copyright 2022 KCBD. All rights reserved.