Warmer temperatures for last week of December
Published: Dec. 25, 2022 at 11:01 PM CST
LUBBOCK, Texas (KCBD) - After our arctic freeze last week, we wrap up the month of December with warmer-than-average temperatures and dry conditions.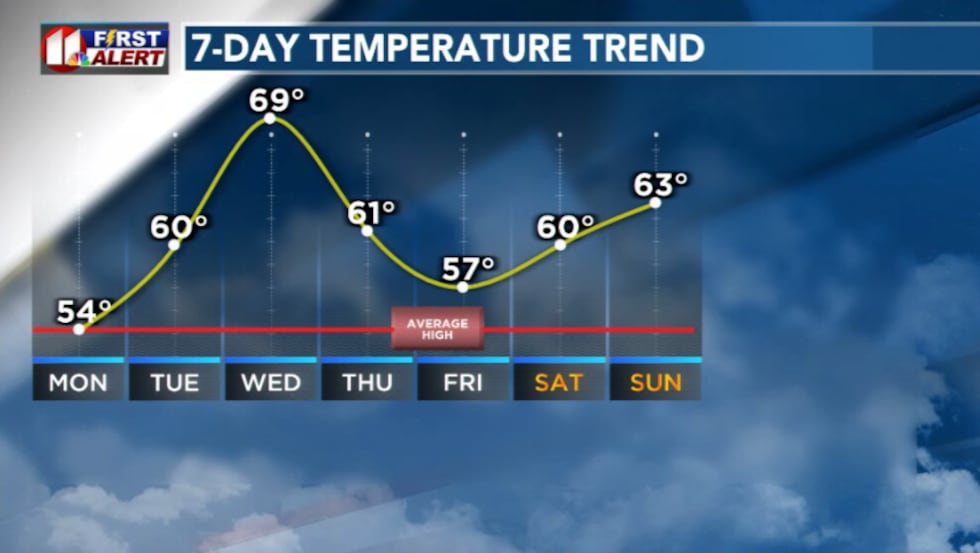 Temperatures will cool over night but rather mild for this time of year. Lows in the upper 20s to lower 30s, low of 30 for Lubbock. Skies will be mostly clear and winds will switch to the north with a light breeze around 10 mph.
A very weak cold front moving through overnight will leave us a few degrees cooler tomorrow, near normal temperatures for us though with highs in the mid-50s. Winds will be a bit breezy from the northeast around 10-15 mph with mostly sunny skies.
Temperatures warm up through the rest of the workweek with highs nearing 15 degrees above average by Wednesday. Dry conditions continue through the workweek, a few slim chance for rain on Friday. Warm temperatures continue into the holiday weekend.
Copyright 2022 KCBD. All rights reserved.