Stronger winds and warmer temperatures the next few days
Published: Dec. 26, 2022 at 6:40 PM CST
|
Updated: Dec. 26, 2022 at 10:26 PM CST
LUBBOCK, Texas (KCBD) - Tomorrow will be slightly warmer accompanied by a stronger breeze from the southwest.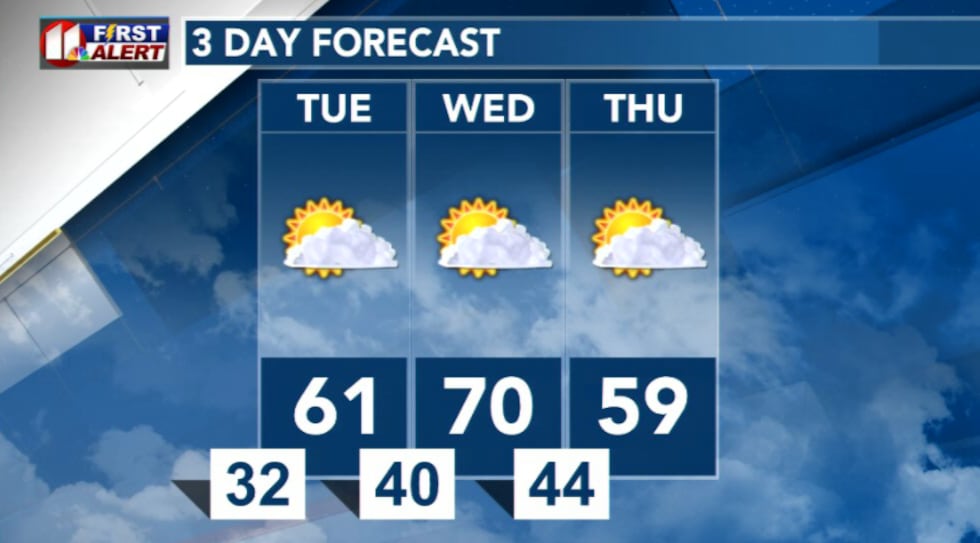 Mild temperatures overnight cool down into the upper 20s to lower 30s. A brief freeze for us in Lubbock with mostly clear skies and light winds.
Winds will switch to the southwest and become breezy tomorrow around 20-25 mph. Some slightly stronger gusts are possible. This will help temperatures warm up a bit more tomorrow afternoon with highs in the upper 50s to lower 60s.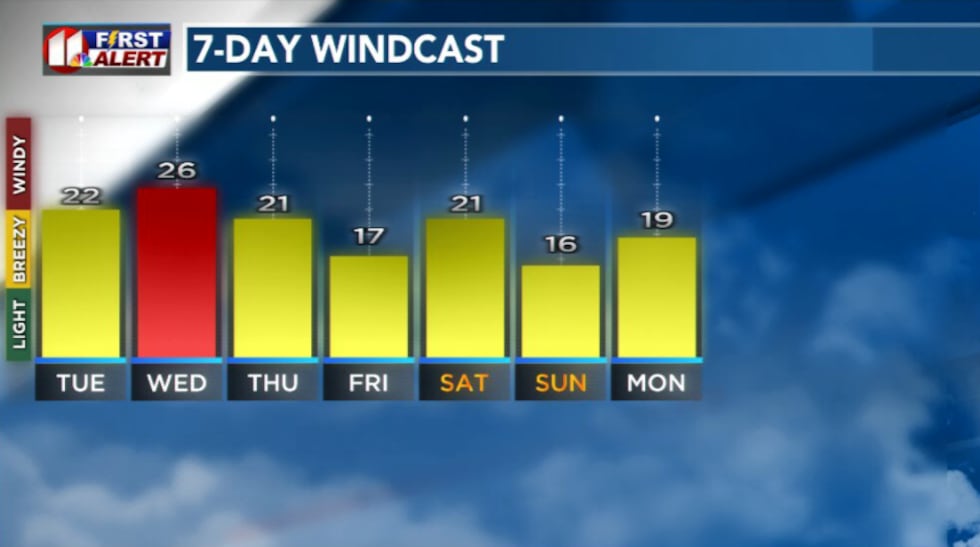 Even warmer on Wednesday with a high of 70. Winds will be a bit stronger from the southwest around 25 mph. Some blowing dust will be possible Wednesday afternoon. Slightly cooler for the rest of the workweek, but still above average temps. Mostly dry through the workweek with slight rain chances Friday through the holiday weekend. Breezy winds continue for us as well through the week.
Copyright 2022 KCBD. All rights reserved.