Strong winds to fuel in warmer air for us Wednesday
Published: Dec. 27, 2022 at 6:40 PM CST
|
Updated: Dec. 27, 2022 at 10:29 PM CST
LUBBOCK, Texas (KCBD) - It'll feel like early spring tomorrow with high temperatures about 15 degrees above average for this time of year.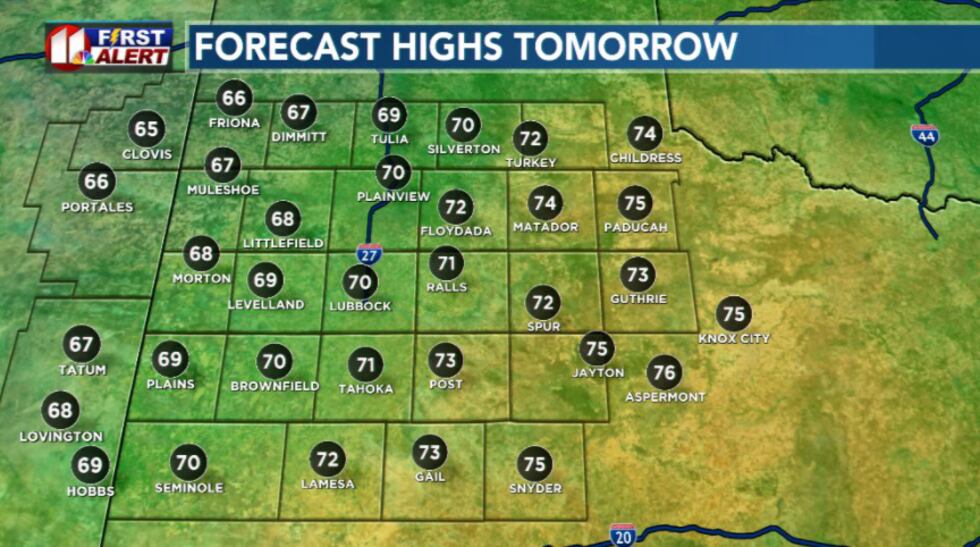 Winds remain breezy overnight tonight from the southwest around 15-20 mph. Temperatures will be slightly warmer with a low of 40 degrees. Some upper-level clouds will begin to build into the area, but dry conditions continue for us.
Stronger winds tomorrow will lead to warmer temperatures. Highs in the upper 60s to lower 70s will put us about 15 degrees above average for this time of year. Winds will be strong from the west around 25-35 mph, and stronger gusts are possible. Upper-level clouds will stick around for much of the day along with some blowing dust.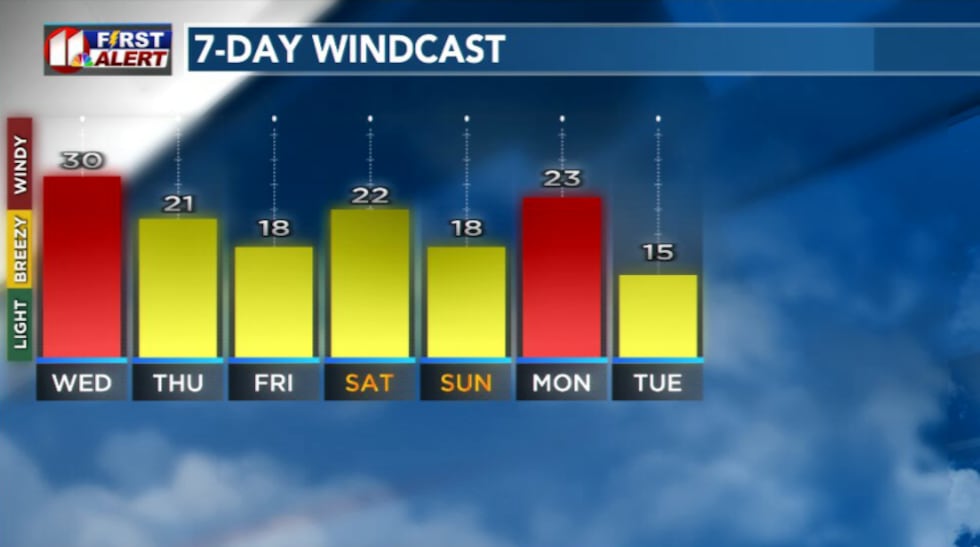 Temperatures turn slightly "cooler" for the rest of the workweek but are still nice for this time of year. Highs in the upper 50s Thursday and Friday and back in the mid-60s for the weekend. Winds remain relatively strong through the next 7 days.
Rain chances remain very slim through the next week, our next chance will be Sunday night into Monday morning.
Copyright 2022 KCBD. All rights reserved.