Mild temperatures to wrap up 2022
Published: Dec. 28, 2022 at 6:04 PM CST
|
Updated: Dec. 28, 2022 at 10:28 PM CST
LUBBOCK, Texas (KCBD) - Temperatures remain above average for us for the final days of the year with cooler weather next week.
Winds have been strong from the southwest through the day today and will remain so overnight. Winds from the southwest around 20-25 mph. Some stronger gusts possible. Skies remaining partly to mostly cloudy with lows in the upper 30s to lower 40s.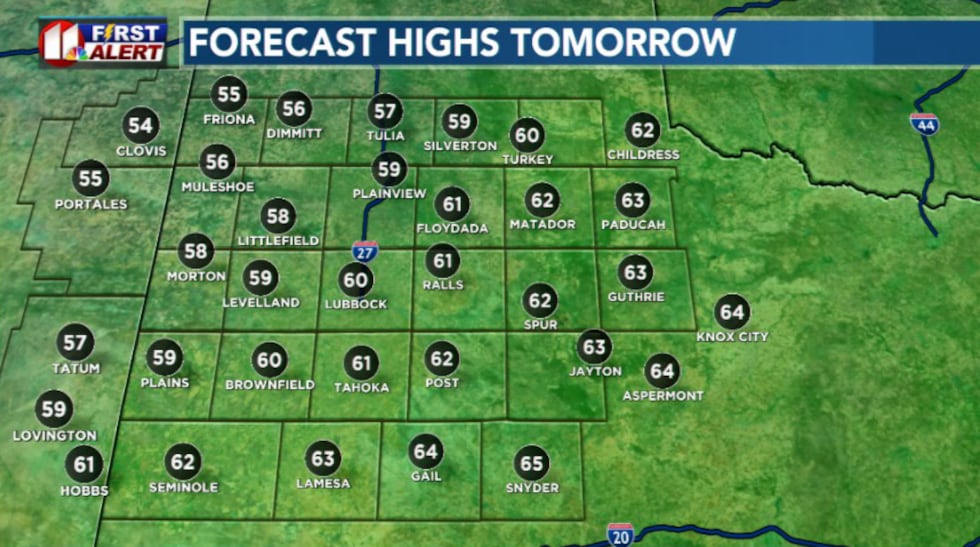 Slightly cooler for Thursday afternoon but still warmer than average highs. A high of 60 degrees in Lubbock with most sunshine by early afternoon. Less wind than what we saw today, but still a strong breeze from the northwest around 20 mph for Thursday.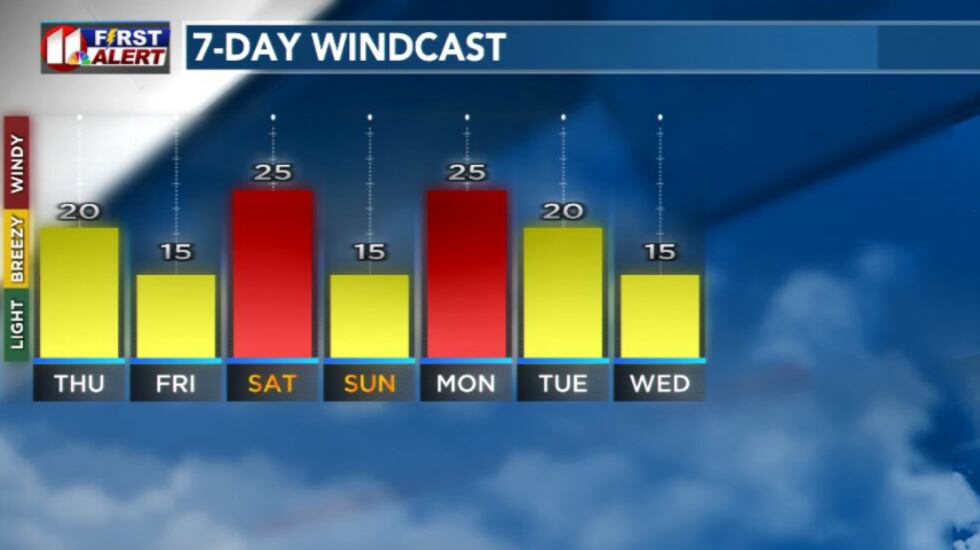 Much calmer conditions for us Friday. Highs in the upper 50s with sunny skies and a light breeze. Enjoy that lighter breeze because we see a return of the strong winds for Saturday again around 20-30 mph. Temperatures will return to the upper 60s for the New Year weekend with dry conditions. Some cloud cover will build in Sunday with a very slim rain chance overnight Sunday.
Copyright 2022 KCBD. All rights reserved.