Warming up after another chilly morning Wednesday
Published: Mar. 28, 2023 at 5:33 PM CDT
LUBBOCK, Texas (KCBD) - Expecting another chilly morning for the South Plains on Wednesday, but not as cold as Tuesday morning's low of 28 degrees in Lubbock.
Scattered clouds and a southerly wind will keep Wednesday morning's temps in the 30s over most of the area.
As the day progresses and sunshine returns, the afternoon temperatures will climb to the low to mid 70s over most of the counties on the South Plains.
Wednesday will warm to the low 70s Wednesday, near 80 Thursday and in the low to mid 70s on Friday. Unfortunately, the 70s will combine with increased wind speeds to create wildfire danger for all of the area on Wednesday, Thursday and Friday. The highest winds are likely on Friday with gusts around 50 mph or more.
Winds will decrease some for the weekend and it will remain warm.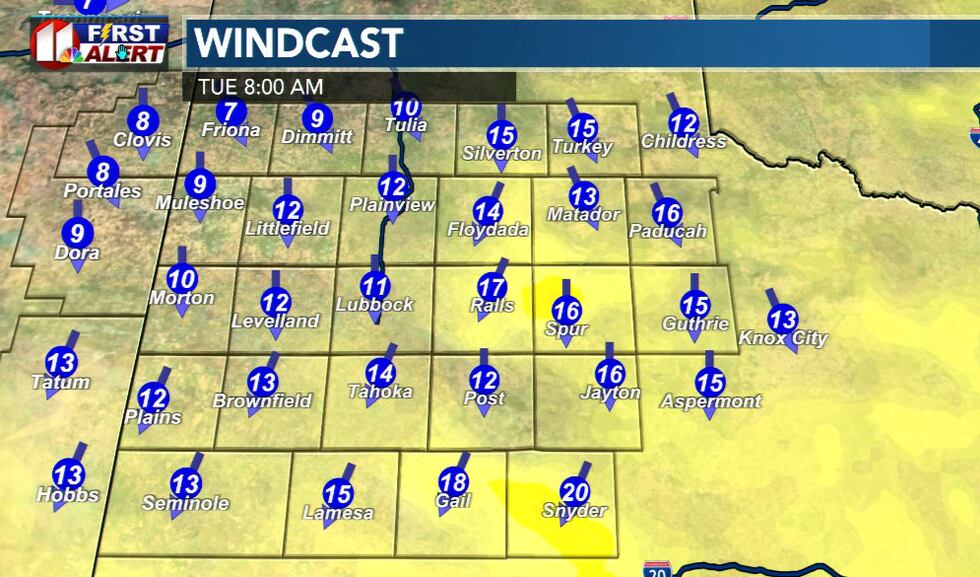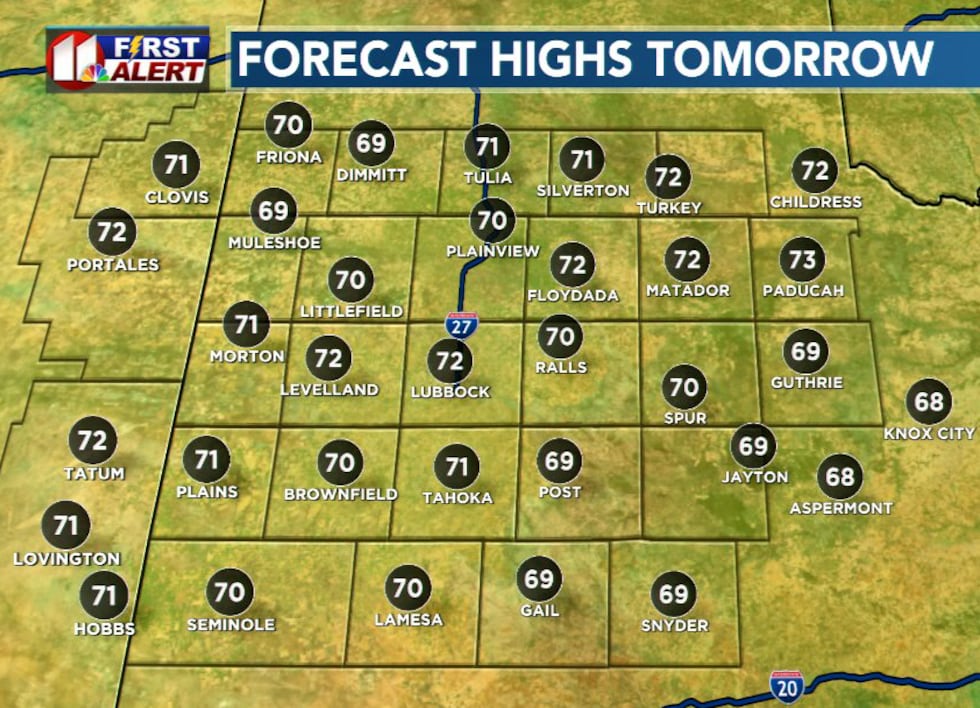 Copyright 2023 KCBD. All rights reserved.