Calm weather greets the South Plains for April
Published: Mar. 31, 2023 at 6:55 PM CDT
|
Updated: Mar. 31, 2023 at 10:41 PM CDT
LUBBOCK, Texas (KCBD) - Strong winds wrap up the week on the South Plains with gusts from 55-63 mph over the area. Fortunately, winds will be much lower on Saturday and Sunday.
March did exit like a lion, but the weekend will be much calmer.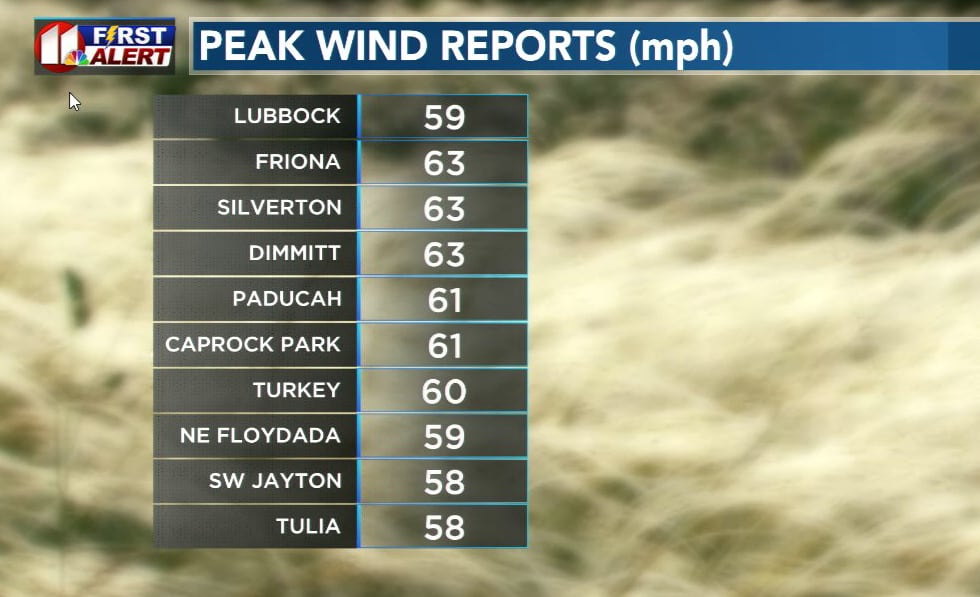 Saturday will feature winds of 10 to 20 mph and Sunday's winds will be slightly stronger at 15-25 mph.
There will be some elevated fire danger again on Sunday, but not as critical as it was on Friday for the area.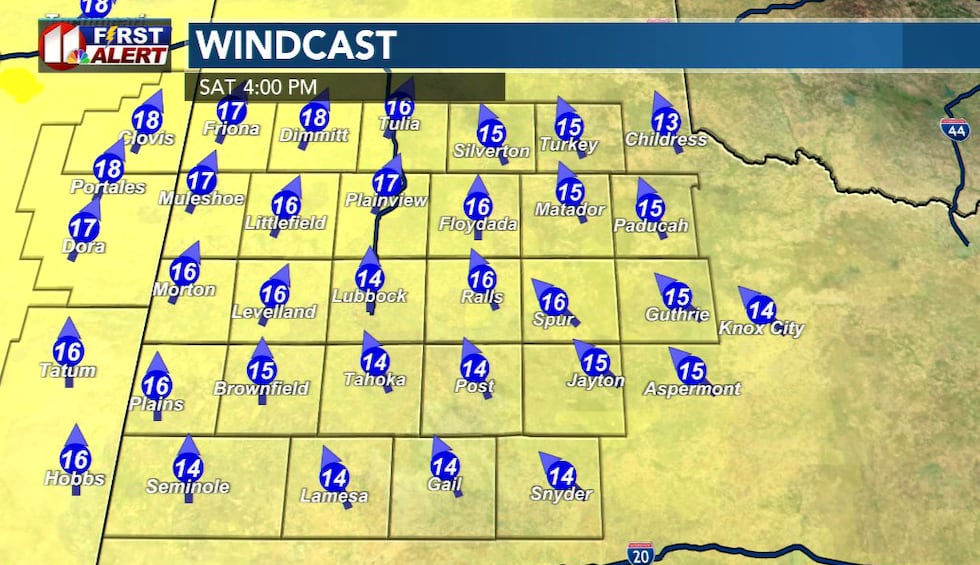 Temperatures will be spring-like, climbing to the 70s tomorrow, 80s Sunday and on a windy Monday there could be some 90-degree temps over the area. If so, that will be the first time this year that it was been that hot on the South Plains.
There is also a slim chance of some showers in the eastern communities along and east of the Caprock on Sunday afternoon.
Copyright 2023 KCBD. All rights reserved.