High Wind, Fire Weather days this week
Published: Apr. 3, 2023 at 4:59 PM CDT
|
Updated: Apr. 3, 2023 at 10:27 PM CDT
LUBBOCK, Texas (KCBD) - A First Alert Weather Day has been designated for Lubbock and the South Plains on Tuesday. A High Wind Warning and Fire Weather Warning are in effect for most of the area tomorrow. Critical Fire Danger will continue from today through mid-day Wednesday.
Winds on Tuesday will increase by mid-day tomorrow and speeds are expected to average between 40-50 mph with possible gusts of 70 mph and higher.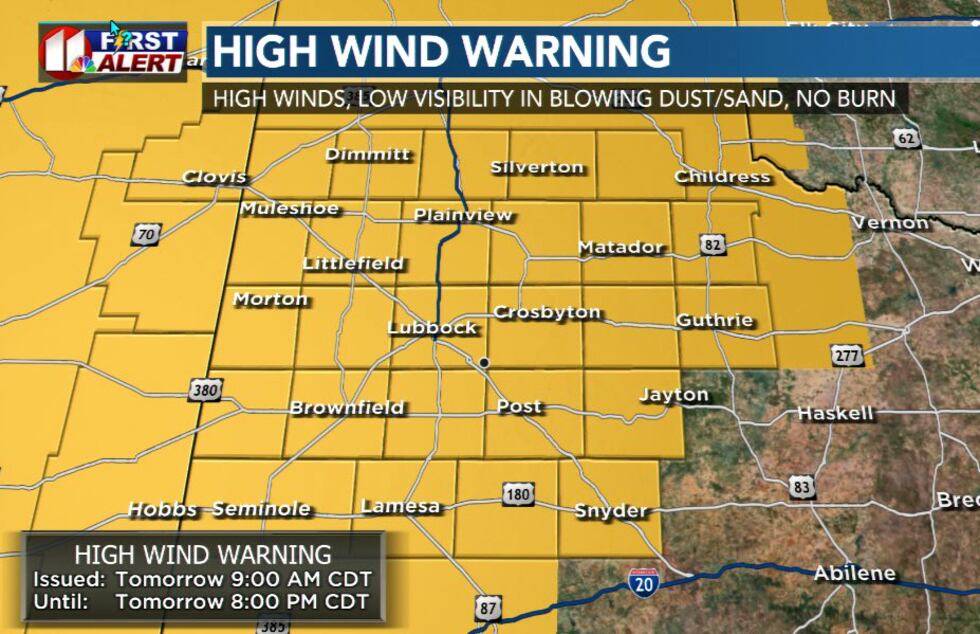 A wildfire danger will remain between high to severe late Tuesday night. Low humidity, very dry conditions, and warm temperatures will support the development of fires over the region.
In addition, wind speeds of 50 to possibly 70 mph will create travel problems for high-profile vehicles. Also, low visibilities may occur over the South Plains through Tuesday due to blowing dust.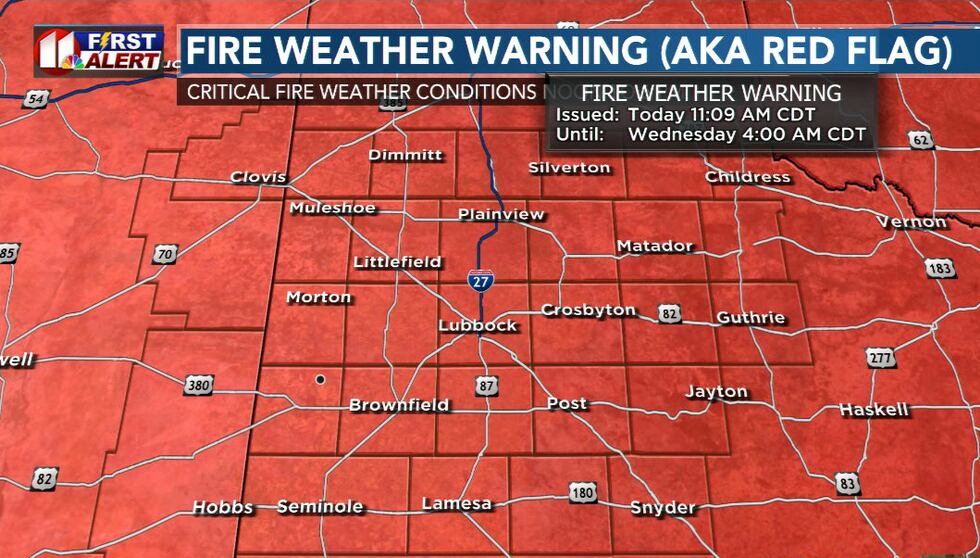 The latest storm system will not only produce dangerous wind speeds and low humidity but will lead to cooler temperatures for the remainder of the week. Daytime highs will fall to the 60s Wednesday through Friday. In addition, nighttime lows will dip to near freezing Wednesday and Thursday morning.
Looking ahead to the Easter weekend, weather conditions will be much better for all the area. There may be a chance for some rain by late in the week and weekend.
Copyright 2023 KCBD. All rights reserved.