Wind bringing cooler temperatures ahead of pleasant Easter weekend
Published: Apr. 4, 2023 at 5:01 PM CDT
|
Updated: Apr. 4, 2023 at 10:27 PM CDT
LUBBOCK, Texas (KCBD) - Strong winds persist through the evening and will continue to be gusty through mid-day Wednesday. The fire danger will also continue into Wednesday.
Winds will drop to less than 20 mph by tomorrow afternoon leading to lower fire danger. Those winds will also bring some lower temperatures to our region beginning Wednesday morning. As a cold front moves across the region tonight, winds will turn to the northwest, then to the north tomorrow as they decrease in speed.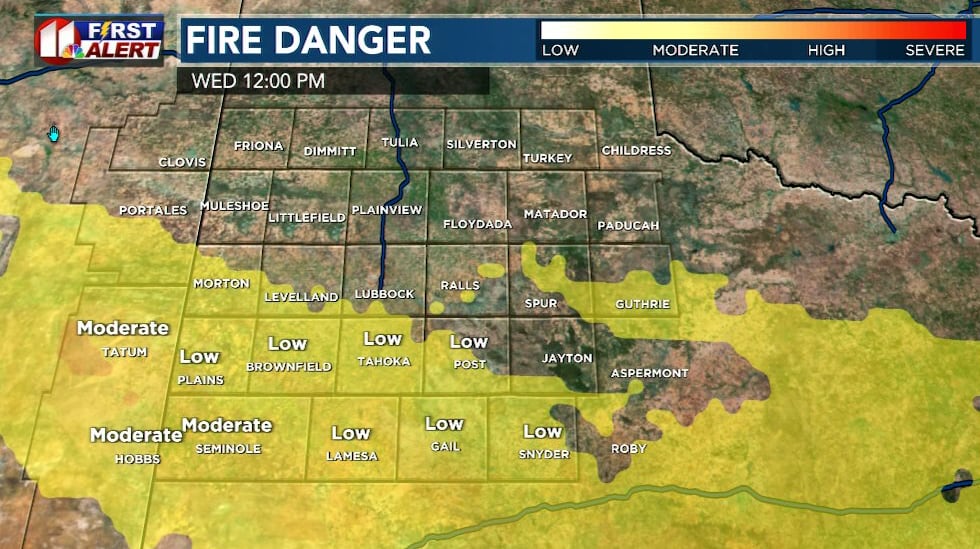 With northerly winds returning to the area, it will be about 15 to 20 degrees cooler Wednesday than on Tuesday. I expect the low to fall to the low to mid-30s over the central South Plains in the morning and will only climb to the mid-60s tomorrow afternoon. Temperatures will remain on the cool side Thursday, similar to the forecast temps for Wednesday.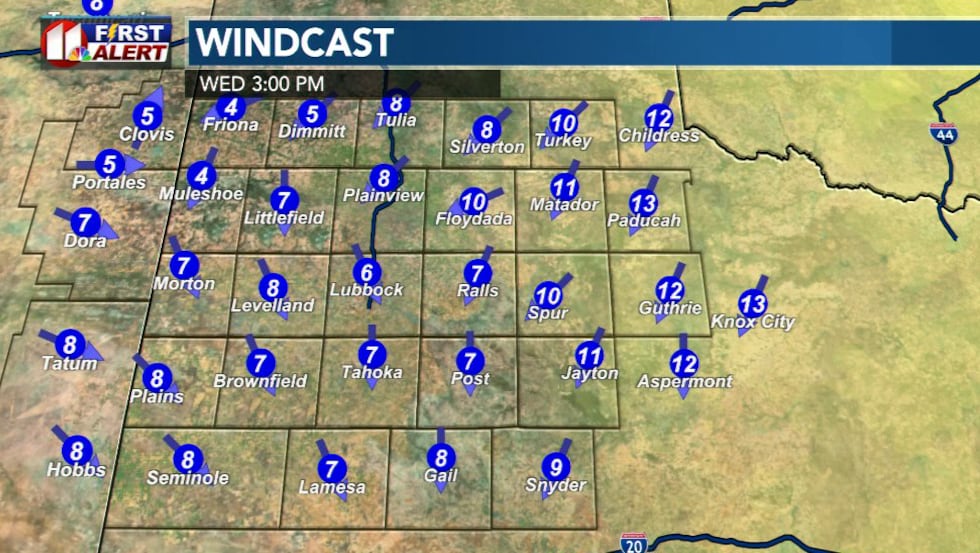 You can look forward to sunny and mostly clear-of-dust skies on Wednesday into the weekend.
Friday will bring a return of clouds and also a slim chance of some afternoon showers that may extend into early Saturday.
It does look like a nice Easter weekend.
Copyright 2023 KCBD. All rights reserved.