Heading into pleasant weather, small chance of eastern storms
Published: Apr. 10, 2023 at 5:47 PM CDT
LUBBOCK, Texas (KCBD) - There is a slight chance of storms in the eastern South Plains this evening. Otherwise a nice evening and Tuesday are ahead.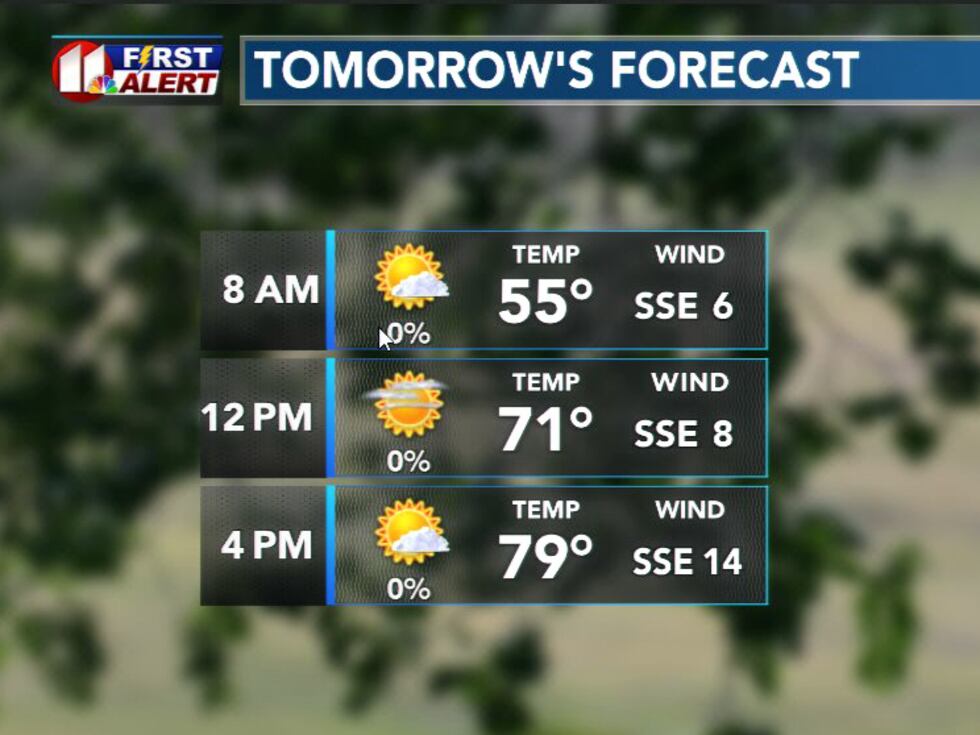 We have a chance of showers or maybe isolated storms for the area through tonight with a chance for isolated severe storms in the eastern communities, generally from Dickens to Childress.
Tuesday through Friday will be warm, between 80-85 degrees, in Lubbock. There will be low chances of isolated showers or storms in the afternoon for counties on the South Plains. Skies will be partly cloudy the remainder of the week.
Winds will be on the increase later in the week and become gusty by Thursday, extending into Saturday. Those increasing winds will usher in a drop in temperatures for the weekend, but it should remain in the 70s.
Copyright 2023 KCBD. All rights reserved.