Winds to appear across South Plains on Wednesday
Published: Apr. 11, 2023 at 6:25 PM CDT
LUBBOCK, Texas (KCBD) - As expected, another day of low 80s in Lubbock with most of the South Plains recording afternoon highs in the range of 78 to 82 degrees. Very pleasant weather today and it will continue to be nice throughout the week.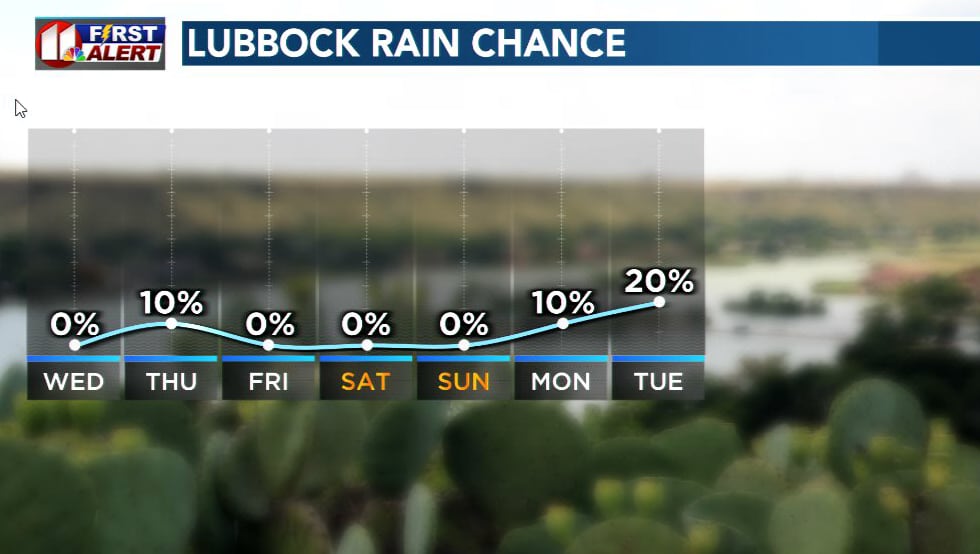 We do have some changes. First, a slight chance of isolated showers or storms on Thursday afternoon and evening. If showers develop, they will be limited in number extend across the region. There will be another chance of rain in the region by early next week.
The next change for South Plains weather will be increasing winds. On Wednesday, south to southeast winds will increase to 15 -25 mph. Then, on Thursday, winds are estimated to be between 20-30 mph and slightly stronger gusts from the winds on Friday.
A major windstorm is not expected, just typical spring winds and elevated fire danger for some areas by Friday and possibly on Saturday.
The afternoon temperatures will remain in the low to mid 80s through Friday, then dip slightly to the mid to upper 70s on Saturday and Sunday.
Still nice weather through the period.
Copyright 2023 KCBD. All rights reserved.