South Plains rain chance ahead
Published: May. 9, 2023 at 7:14 AM CDT
|
Updated: May. 9, 2023 at 12:32 PM CDT
LUBBOCK, Texas (KCBD) - This afternoon will be another sizzler. Temperatures again will peak well above average. On the way, however, less heat and a greater rain chance.
Late this afternoon isolated thunderstorms are likely to pop up in our area and linger until late evening. These will be hit and miss so your chance of measurable rain is slight. That said, some of the storms may become marginally severe. Hail up to about an inch in diameter, wind gusts near 60 mph, and brief heavy rain are possible.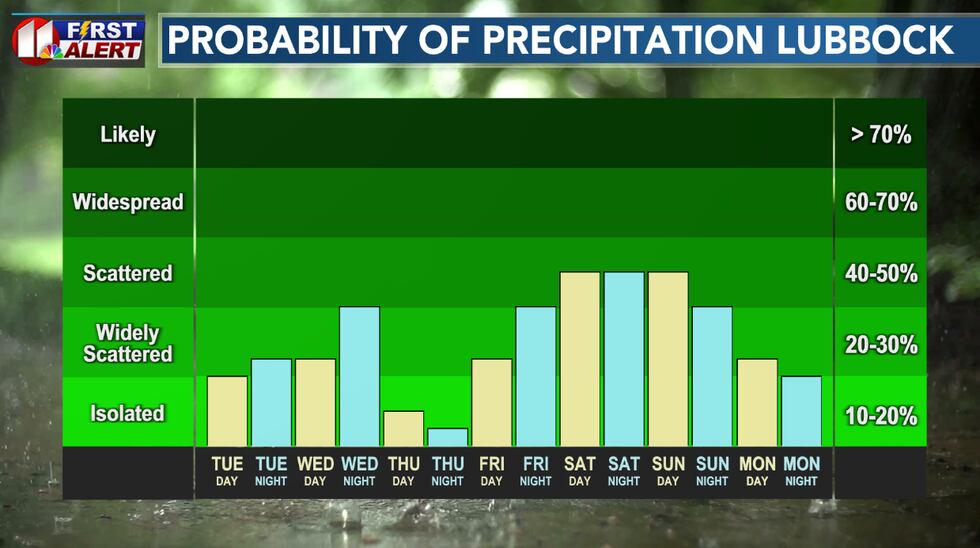 Late tomorrow, Wednesday, brings our area a slightly greater chance of storms. Data points to mainly evening and overnight storms. Once again, any of these storms may become severe. The main risk will be strong winds, large hail, and heavy rain.
Remain weather aware. Keep in mind that if you can hear thunder the lightning producing it is near enough to strike your location. At that time you should be inside. A conventional building, such as your home, is best but a vehicle will provide protection from lightning.
Use our free KCBD Weather app to keep up with the latest forecast and any watches or warnings which may be issued. Turn on notifications. If a watch or warning is issued for your location the app will alert you. Even if it is not running (if you give it permission). Notifications are under Settings in the app menu (three horizontal bars in the upper left).
A lull in storm and rain chances is expected Thursday.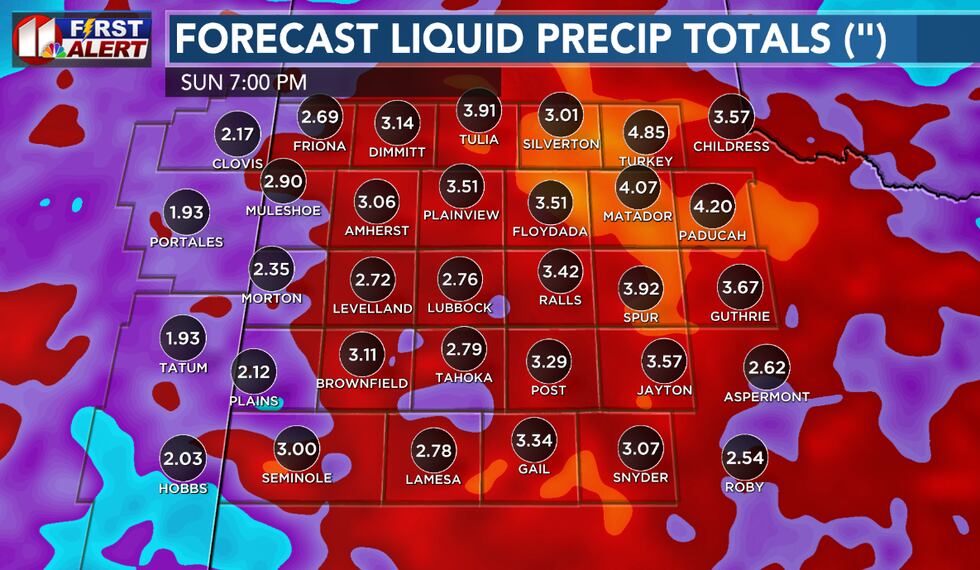 Storm and rain chances then will remain low until late Friday. Data supports a forecast of a widespread soaking rain this Mothers' Day Weekend. It will be cloudy, seasonably cool, and wet. Any outdoor plans you may have for the weekend should include an inside option.
Watch for updates!
Copyright 2023 KCBD. All rights reserved.