Brief lull in South Plains rain
Published: May. 16, 2023 at 7:21 AM CDT
|
Updated: May. 16, 2023 at 12:42 PM CDT
LUBBOCK, Texas (KCBD) - Dry weather will prevail across the viewing area today and, at least for most of the area, tonight. Widely scattered storms return in the days ahead.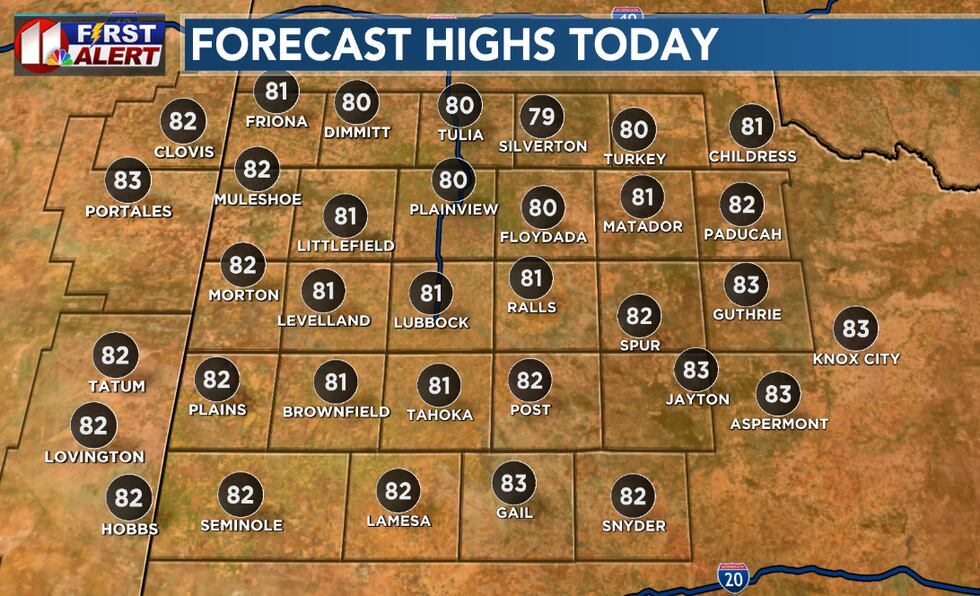 This afternoon will be partly cloudy and warm, up to ten degrees warmer than yesterday. As a bonus, winds will be light, generally less than 10 mph. It will be quite pleasant this afternoon and early evening.
There is a slight chance thunderstorms in New Mexico may drift into the northwestern viewing area this evening. Even there, the chance of measurable rain is slim. As a storm dies down it may produce a brief but strong wind gust.
Scattered storms are likely late tomorrow afternoon and evening. These storms may become marginally severe. The main threat is likely to be strong wind gusts, up to around 60 mph. A lesser, but secondary threat, would be hail up to about one inch.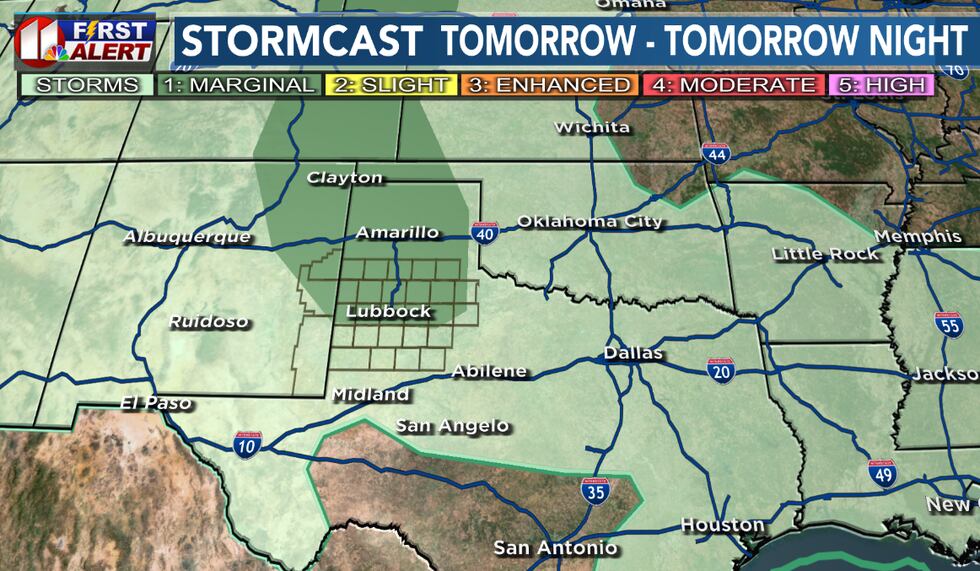 Storms will return late Thursday, though activity may favor the eastern viewing area, near and east of the Caprock.
Widely scattered storms are expected late Friday with at least a chance of storms this weekend.
Due to the scattered nature of the storms, rain coverage each day is anticipated to be spotty.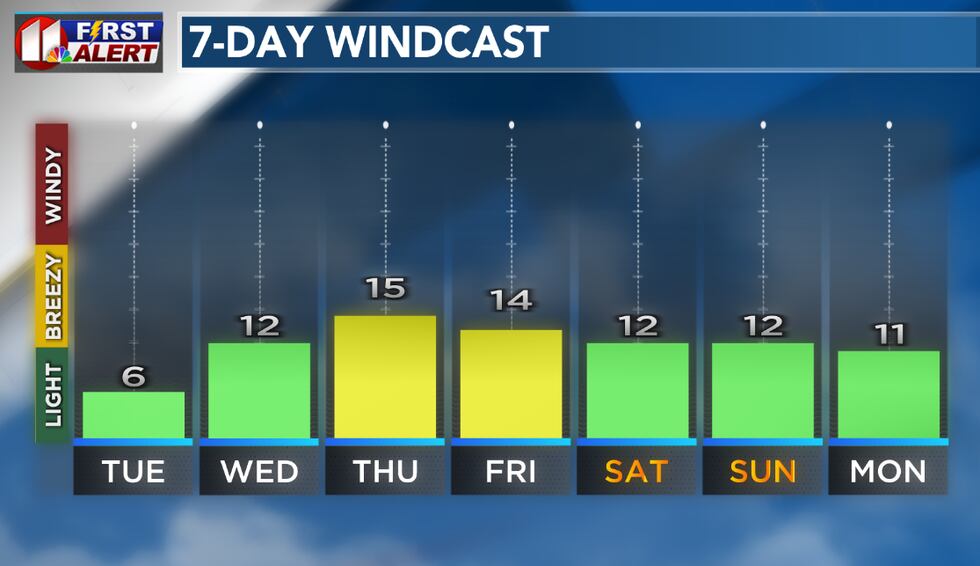 For all the details, see the forecast section here on our Weather Page. Our forecasts also are available in our KCBD Weather app. Download it for free from your app or play store.
LUBBOCK CLIMATOLOGY
Lubbock's temperatures yesterday ranged from a low of 58° to a high of 72° (recorded at the Lubbock airport), twelve degrees below the average for the date. The low this morning was 55° (as of this posting).
For today, May 16, Lubbock's average low is 57° and the average high 84°. The record low is 37° (in 1945) and the record high 102° (in 1996).
Lubbock's rain total yesterday was a trace. The precipitation total for the month of May is 2.13″. That is 1.02″ above the average. The total for the year is 2.99″, which is 1.85″ below the year-to-date average.
Sunrise today was at 6:46 AM CDT, sunset is at 8:42 PM CDT. Sunrise tomorrow is at 6:45 AM CDT.
Copyright 2023 KCBD. All rights reserved.