Rain to continue throughout the week
Published: May. 15, 2023 at 7:06 PM CDT
LUBBOCK, Texas (KCBD) - Slightly warmer temperatures over the region on Monday and only a few showers during the day.
Tuesday will continue the brief warming trend that will extend through Thursday. The afternoon highs are expected to return to around 80 to 85 degrees over the three coming days.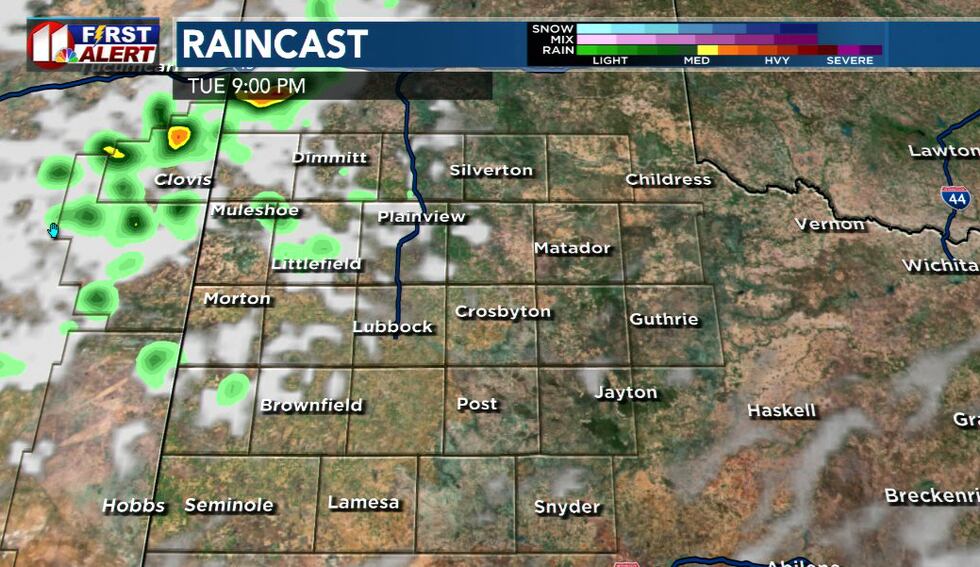 As for rain chances, isolated showers are possible Tuesday evening, followed by scattered showers and storms on Wednesday. A few isolated storms on Wednesday have the potential for some hail and wind gusts around 60 mph.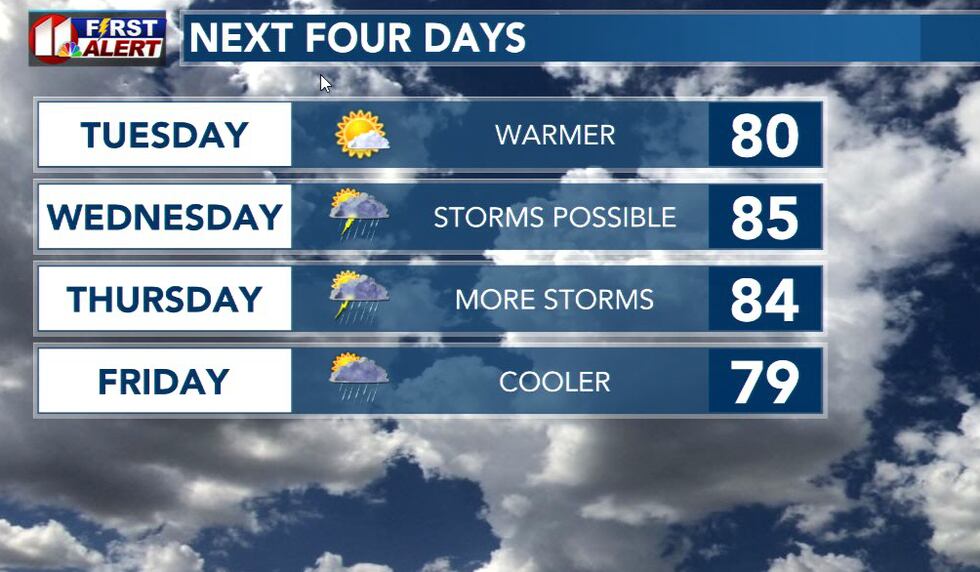 The chances of showers and storms will extend into the weekend and will average between 20 to 30 percent each day.
With storms in New Mexico and the South Plains region over the weekend, there will potentially be localized flooding.
Copyright 2023 KCBD. All rights reserved.