Hail possible during Wednesday storms
Published: May. 16, 2023 at 7:02 PM CDT
LUBBOCK, Texas (KCBD) - Another round of showers and a few storms will move across the South Plains this evening and dissipate overnight.
A similar round of showers and storms will happen again tomorrow, although increased coverage and strength of storms is possible. A few storms may be strong enough to produce one inch size hail and winds of 60 mph. Widespread severe weather is not expected on Wednesday. Storms expected to decrease as we move into Thursday morning.
From Friday through Sunday there will be a continuing chance of showers and storms in the afternoon and evening hours. Isolated severe storms with heavy rainfall will be possible, but not likely widespread.
Temperatures will remain warm in the afternoon and mild overnight for the remainder of the week.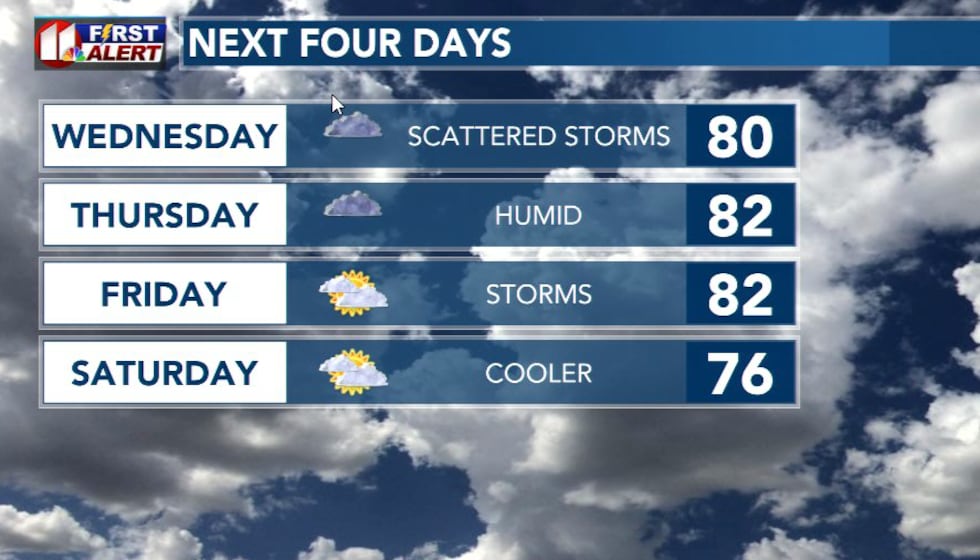 Copyright 2023 KCBD. All rights reserved.