Short break from storms and rain
Published: May. 30, 2023 at 6:36 AM CDT
|
Updated: May. 30, 2023 at 7:42 AM CDT
LUBBOCK, Texas (KCBD) - Memorial Day, yesterday, was the first day without measurable rainfall in our area in at least a week. Storm and rain chances will gradually increase in the days ahead. Some severe storms and some flooding rain will be possible.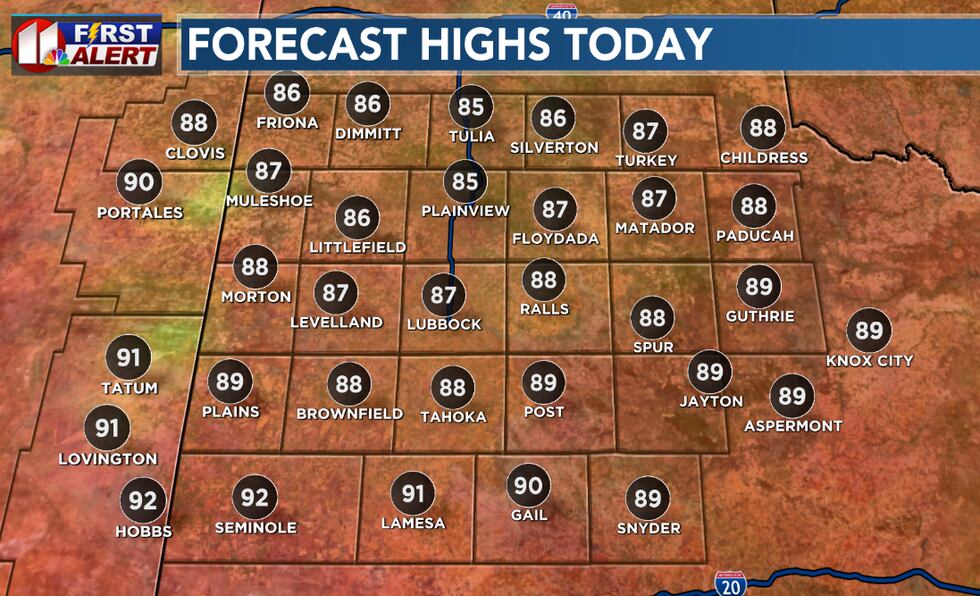 This afternoon will be mostly sunny, breezy, humid, and very warm. Most of the area will see highs in the mid- to upper 80s. Highs near 90 to the low 90s are expected over the southwestern viewing area.
Isolated thunderstorms may pop up late this afternoon near the New Mexico state line. As they drift east this evening they are expected to weaken, with little chance of making it to the Lubbock area.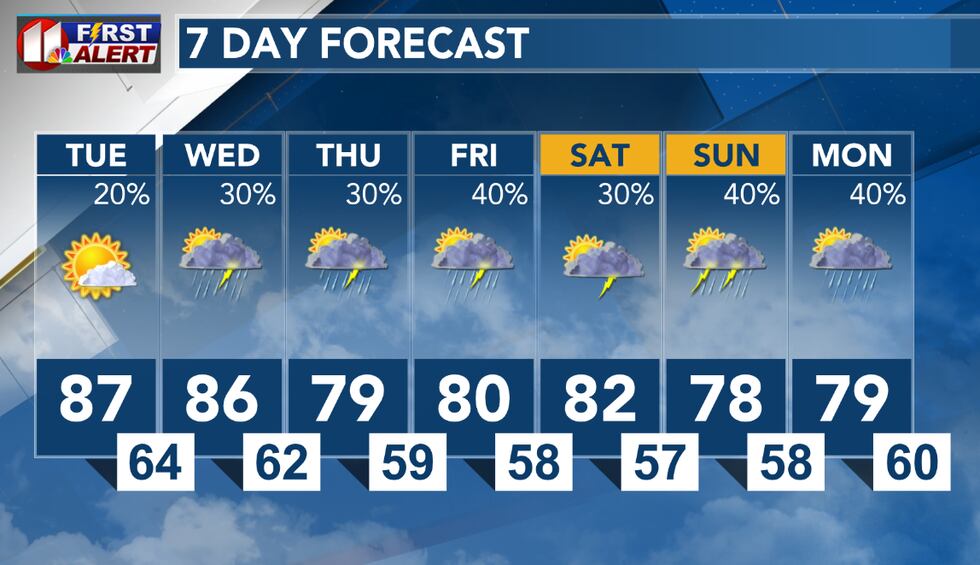 Storms are expected to become more widespread late tomorrow and in the days following. Some of the storms may become severe and some are likely to produce heavy rainfall. Localized flooding is possible.
Storms and rain some nights may linger into the next morning.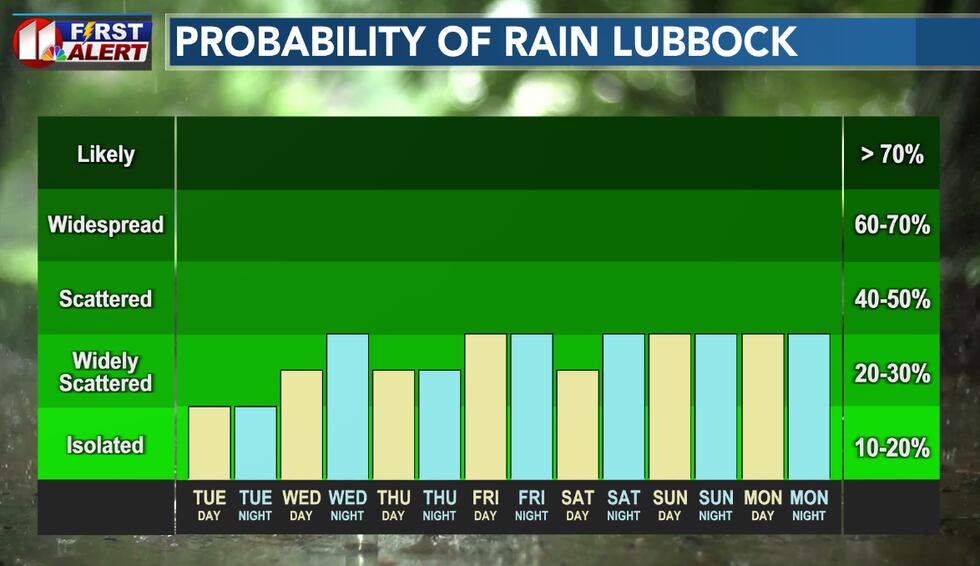 Use our free KCBD Weather app to keep up with the latest forecast and any watches or warnings which may be issued. Turn on notifications. If a watch or warning is issued for your location the app will alert you. Even if it is not running (if you give it permission). Notifications are under Settings in the app menu (three horizontal bars in the upper left).
Copyright 2023 KCBD. All rights reserved.