Clouds, thunderstorms over next few days
Published: May. 30, 2023 at 8:47 PM CDT
|
Updated: May. 30, 2023 at 11:10 PM CDT
LUBBOCK, Texas (KCBD) - A few storms may return to the South Plains this evening. Tomorrow will bring a better chance for increased storm coverage and the stronger storms over our area.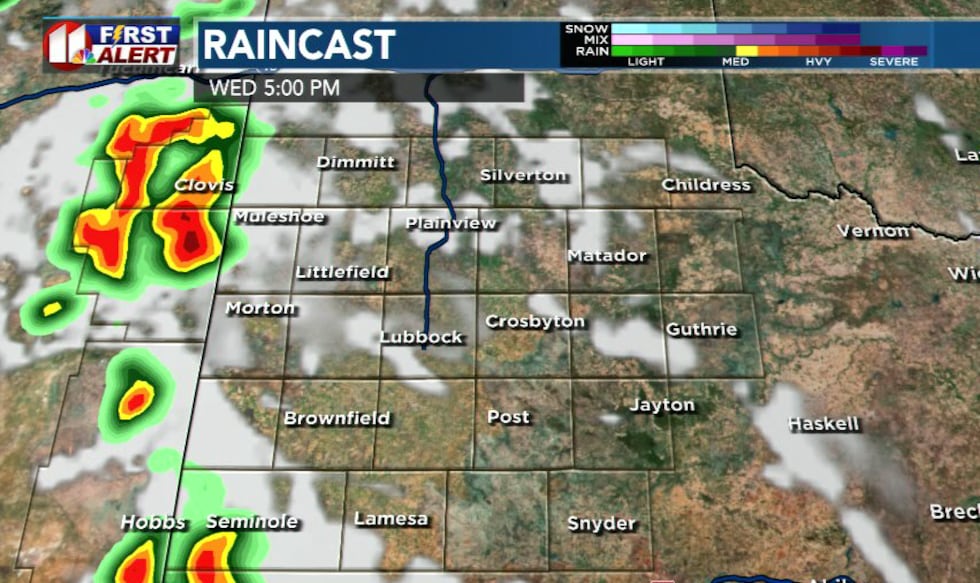 Over the next few days, sunshine will be replaced with clouds and thunderstorms. Some of those storms may produce hail of one inch or larger in size, winds over 60 mph and more heavy rain. Storms will initially develop in eastern New Mexico and move onto the South Plains.
With continued moisture, additional rain means more flood potential and clouds for the remainder of this week.
Daytime temps will return to the 80s tomorrow, but will likely cool to the upper 70s to low 80s Thursday and into the weekend.
Copyright 2023 KCBD. All rights reserved.