Storms, some severe, return to the South Plains
Published: May. 31, 2023 at 7:33 AM CDT
|
Updated: May. 31, 2023 at 3:39 PM CDT
LUBBOCK, Texas (KCBD) - UPDATE: A Thunderstorm Watch has been issued for the western South Plains until 10 p.m. The watch does not include Plainview or Lubbock, but areas to the west into New Mexico. Storms may produce golf ball or larger hail, high winds and heavy rainfall.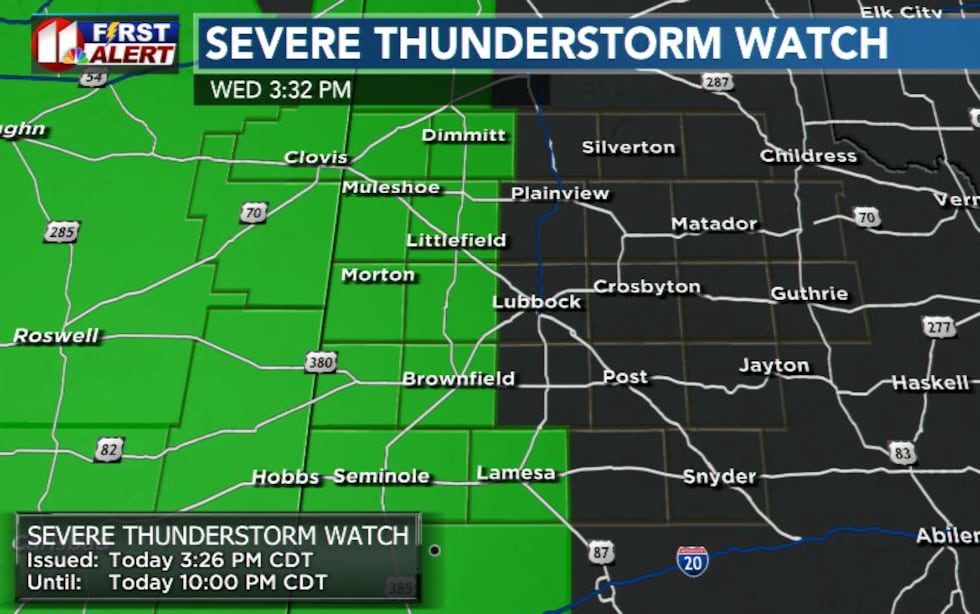 Scattered thunderstorms will return to the South Plains area late today and are likely at times through this weekend. Some storms may become severe and some will produce flooding downpours.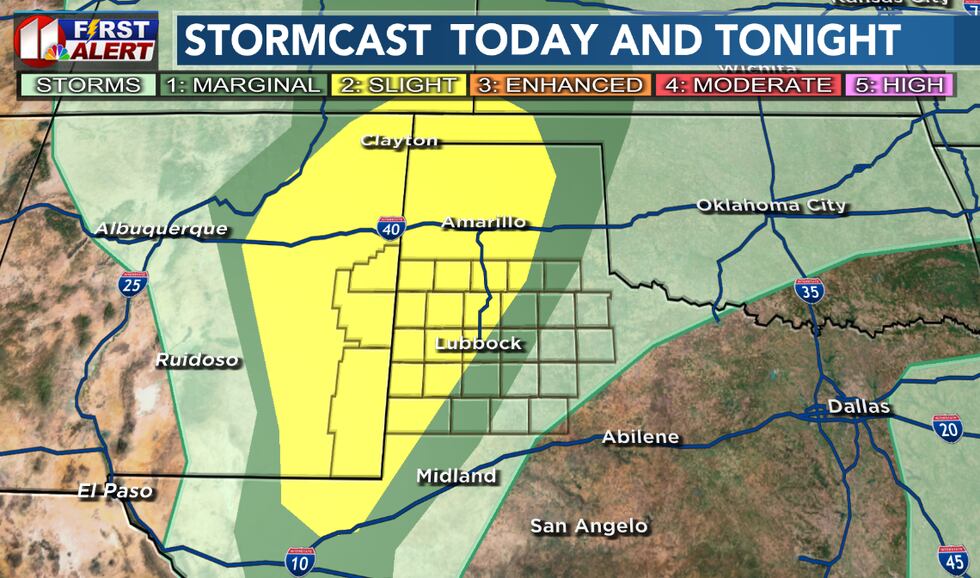 Before the thunderstorms return late today, this afternoon will be partly sunny, breezy, humid and very warm. Temperatures will peak a few degrees below end of May averages. Non-storm breezes will range from about 15 to 25 mph.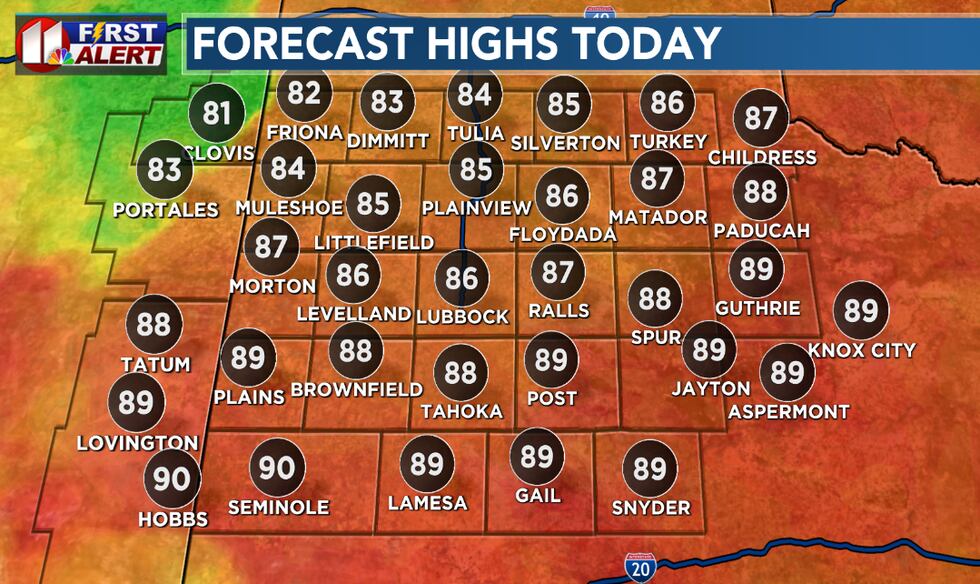 Scattered thunderstorms are likely by late afternoon near the New Mexico state line. As these storms drift eastward they will strengthen with some possibly becoming severe. Wind gusts greater than 60 mph and hail greater than an inch are possible, but the main threat may be flooding downpours.
Scattered thunderstorms, possibly severe with heavy rain, will continue off and on through early next week. Remain Weather Aware.
Use our free KCBD Weather app to keep up with the latest forecast and any watches or warnings which may be issued. Turn on notifications. If a watch or warning is issued for your location the app will alert you. Even if it is not running (if you give it permission). Notifications are under Settings in the app menu (three horizontal bars in the upper left).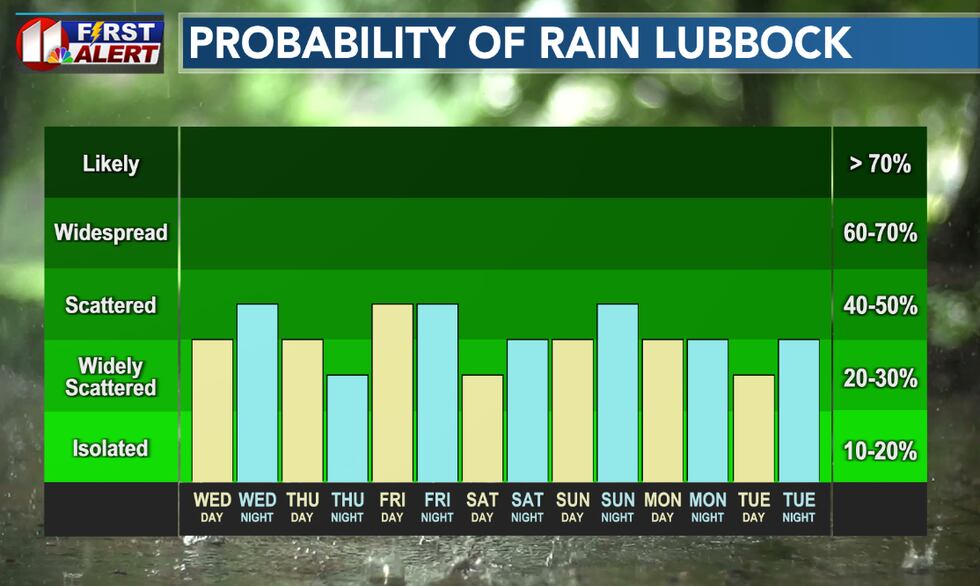 While it won't take much rain falling on saturated soils to generate localized flooding, some of the thunderstorms are likely to produce heavy rain which may exceed a half inch in a very short time. Total rainfall may exceed three inches at some locations over the next four to five days.
Copyright 2023 KCBD. All rights reserved.