LubbockPRIDE hosting 2023 Pride Festival
Published: Jun. 2, 2023 at 9:09 AM CDT
LUBBOCK, Texas (NEWS RELEASE) - On this first day of Pride Month, 2023, LubbockPRIDE would like to announce that our annual Lubbock Pride Festival will be held on Saturday, June 10th from noon to dark, with vendors open from noon to 7pm.
Moving the Festival to June, during the internationally recognized PRIDE month, is the first of two major changes for 2023. The second change is that the festival will be moving to the Depot District in collaboration with Rewind and will be located outside of Buddy Holly Avenue & 18th Street.
Additionally, since last year's festival celebrated the 10th Anniversary of our LubbockPRIDE organization, this year we have taken our representation of the local LGBTQ+ community a step further. We have requested a proclamation from the City of Lubbock; hoping to have June officially designated as PRIDE MONTH in Lubbock, TX.
In planning this year's festival, we listened to feedback from our community and chose a location more accessible to people with disabilities and those who are wheelchair users. We also have a local organization providing a sensory space, available for those on the autism spectrum or for our neurodivergent attendees.
To help promote activism, voter registration will be available on site. Security will be on location once again, making this a safe and secure, family-friendly environment, so everyone can just be themselves and have a good time.
Even with these changes, the day will continue to hold true to our past festivals, including a vendor fair with over 80 vendors, several food trucks, various local musicians, aerial and fire performances, as well as two cosplay contests on the big stage.
Anyone interested can keep further informed of the full schedule of events by following the lubbockPRIDE Facebook or Instagram pages, or by checking our website at www.LubbockPRIDE.org. LubbockPRIDE's mission is to achieve positive representation of the LGBTQ+ community within Lubbock and represent the city and the surrounding areas in a dignified manner.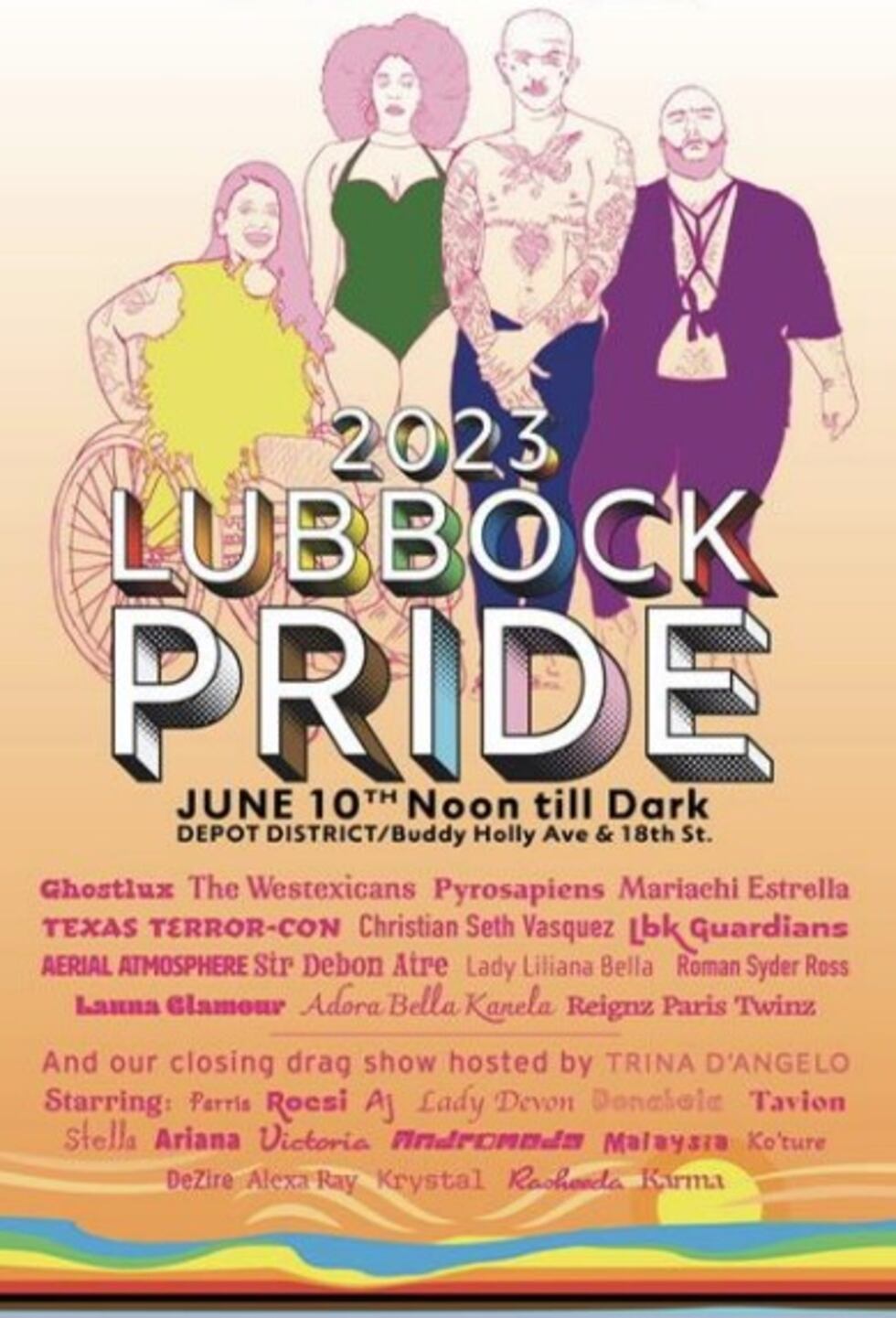 Copyright 2023 KCBD. All rights reserved. The above information was provided by LubbockPRIDE.