Week of mostly sunny skies
Published: Jun. 12, 2023 at 6:53 PM CDT
|
Updated: Jun. 12, 2023 at 10:43 PM CDT
LUBBOCK, Texas (KCBD) - A blanket of clouds will continue overnight into mid-day tomorrow. Those clouds kept most of the area in the 60s/70s, except in the southwest South Plains where temps made it to the 80s.
The sunshine that was present in the southwest counties will return to the area tomorrow by late afternoon.
A few isolated showers or maybe storm or two could still develop through early evening in the eastern regions but rain chances will remain low for the remainder of the week. There will be some areas of drizzle and maybe fog Tuesday morning.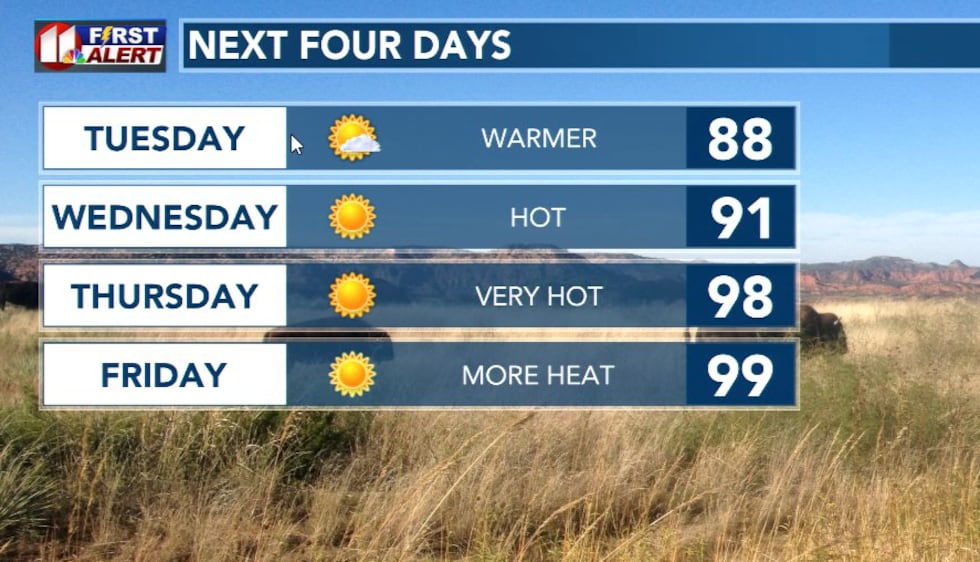 Temperatures will return to the 90s along the southwest South Plains tomorrow, 80s in the central areas, including Lubbock and 70s to areas to the north/northeast.
Mostly sunny skies will continue through the week and into the weekend with a slim chance of rain back in the area.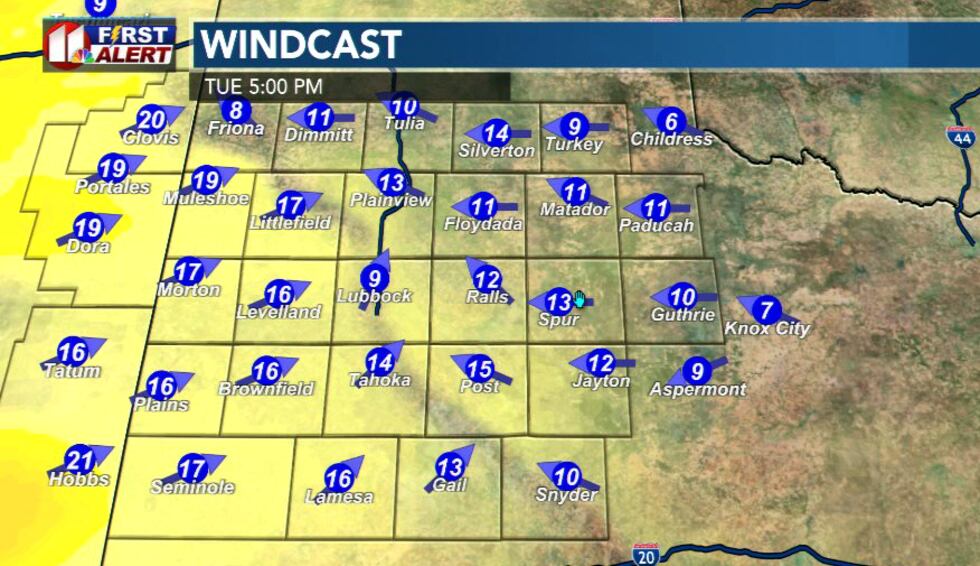 Copyright 2023 KCBD. All rights reserved.