Temperatures climbing this week
Published: Jun. 13, 2023 at 6:40 PM CDT
|
Updated: Jun. 13, 2023 at 10:57 PM CDT
LUBBOCK, Texas (KCBD) - Clouds, fog and drizzle will return tonight on the South Plains, then they'll move out by noon over the region. As they exit, sunshine will start warming the air and it will be warmer tomorrow than today.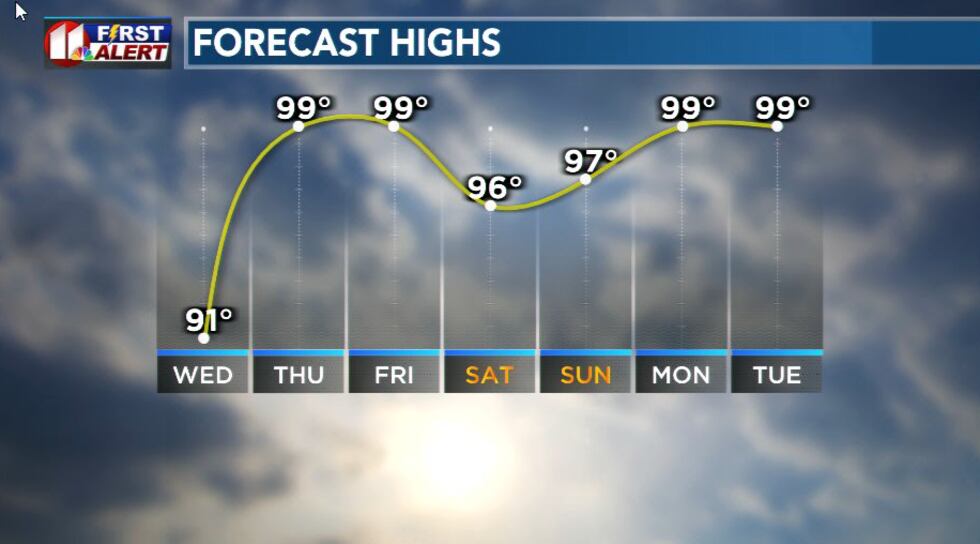 After climbing to the 80s today, Wednesday will move into the low 90s in Lubbock with mid-90s in the communities in the western South Plains.
Temps will continue to climb to near 100 degrees Thursday and Friday and some areas may hit the century mark for the first time this year.
It will remain hot into the weekend with mostly sunny skies and low rain chances.
Copyright 2023 KCBD. All rights reserved.