Published: Jun. 14, 2023 at 7:25 AM CDT
|
Updated: Jun. 14, 2023 at 12:31 PM CDT
LUBBOCK, Texas (KCBD) - Below average daytime temperatures have been common in the Lubbock area since mid-May. That is when the weather pattern became supportive of frequent and sometimes heavy rain. In the last week or so, however, weather features have been shifting to a more typical June pattern.
This Flag Day, after the morning overcast moves out, will be generally sunny and very warm to hot. Highs will range from slightly below to near average for the date. Winds will be light, generally less than 10 mph.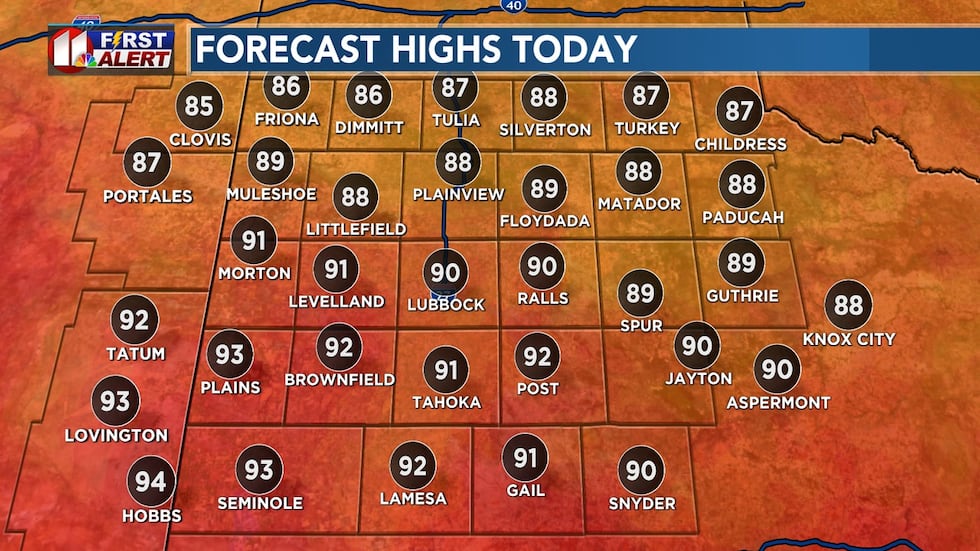 Low clouds and possibly patchy fog will return late tonight and linger through early Thursday morning. Temperatures will gradually fall to near average lows for the season.
There will be more heat Thursday, Friday, and this weekend.
Thursday afternoon, under a sunny sky, Lubbock-area temperatures will peak in the upper 90s.
Friday's highs around Lubbock, with a mostly sunny sky, will range from the mid- to upper 90s.
Saturday and Sunday, Fathers' Day, will be hot with highs likely at least in the upper 90s.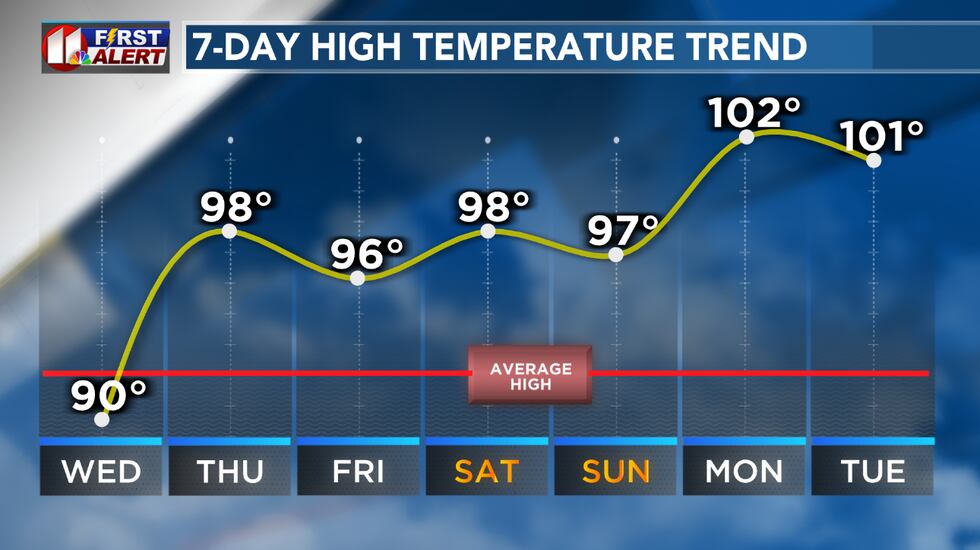 Triple-digit highs, that is, at least 100 degrees, are anticipated early next week. The last triple-digit temperature in Lubbock was more than 10 months ago. 101° on August 4.
As temperatures climb remember to use sunscreen, seek out shade or AC, drink plenty of water, and NEVER LEAVE A CHILD (OR PERSON OR PET) UNATTENDED IN A VEHICLE. EVEN FOR A MOMENT. In this heat it can become dangerously hot - even fatal - in minutes.
Copyright 2023 KCBD. All rights reserved.