Increasing Risk of Heat-Illness
Published: Jun. 19, 2023 at 7:37 AM CDT
|
Updated: Jun. 19, 2023 at 1:04 PM CDT
LUBBOCK, Texas (KCBD) - Our first very hot weather of the season is upon us. Highs today will hit triple-digits across nearly the entire viewing area. Where temps fall short of 100 degrees, it still will be hot.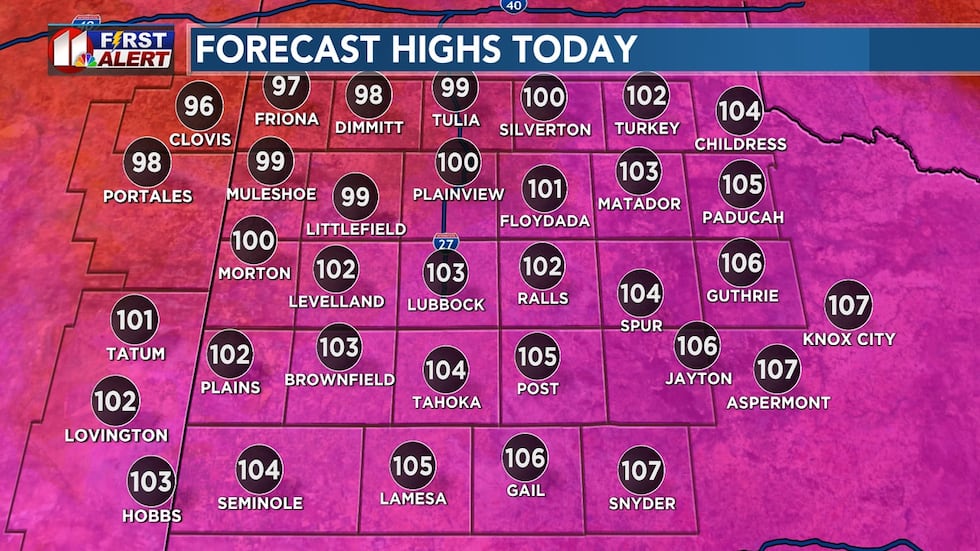 With the heat there is an increased risk of heat-related illnesses. Heat exhaustion and heat stroke are serious medical issues.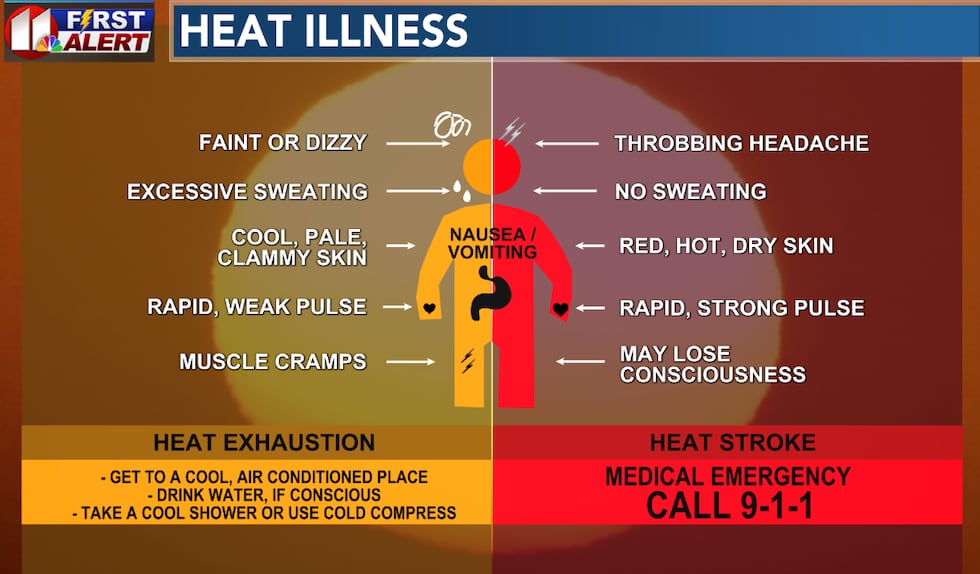 A Heat Advisory, issued by the National Weather Service, is in effect until 9 PM for the southern viewing area. It covers Gaines, Dawson, Borden, and Scurry counties as well as Lea County in New Mexico. Temperatures near to slightly above 105° are possible.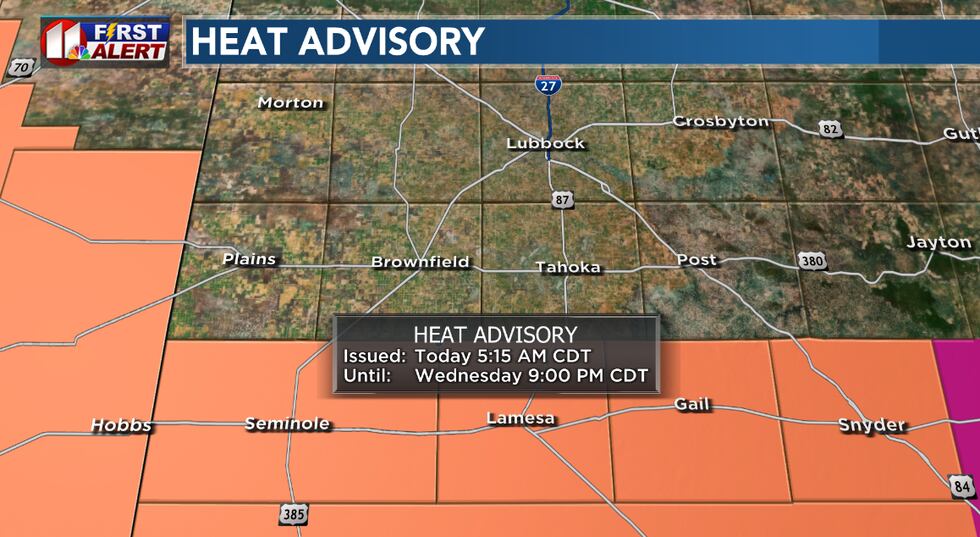 Drink plenty of fluids - water remains the best choice, stay out of the direct sun and stay in air-conditioned spaces as much as possible. If you will be outside, wear a hat, light-weight, light-colored, loose-fitting clothing, use sunscreen, and limit strenuous activity to morning or late evening.
NEVER LEAVE A CHILD (OR PERSON OR PET) UNATTENDED IN A VEHICLE. EVEN FOR A MOMENT. In this heat it can become dangerously hot - even fatal - in minutes.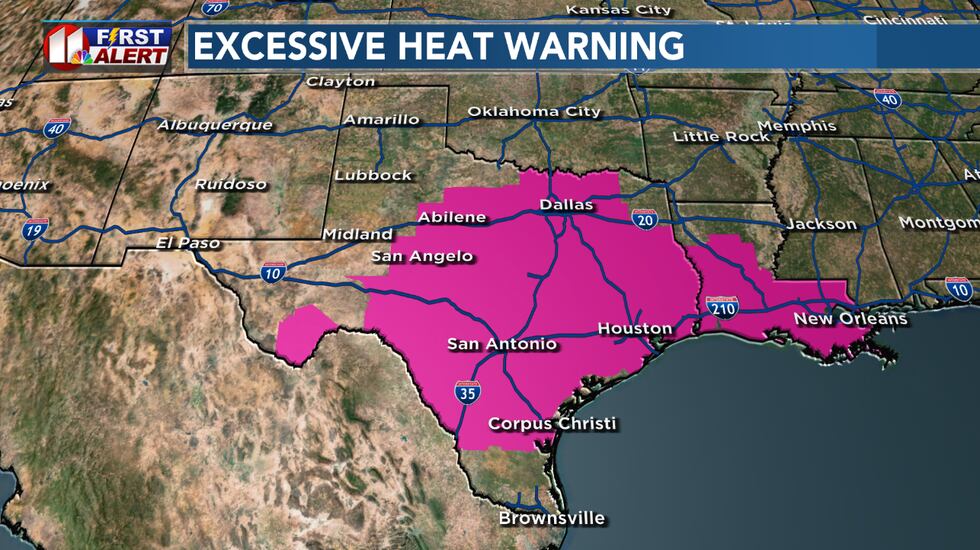 Triple-digit highs, that is, at least 100 degrees, will return tomorrow and Wednesday. A slight dip in the heat is expected Thursday and Friday, then triple-digits for the weekend.
The last triple-digit temperature in Lubbock was more than 10 months ago. 101° on August 4.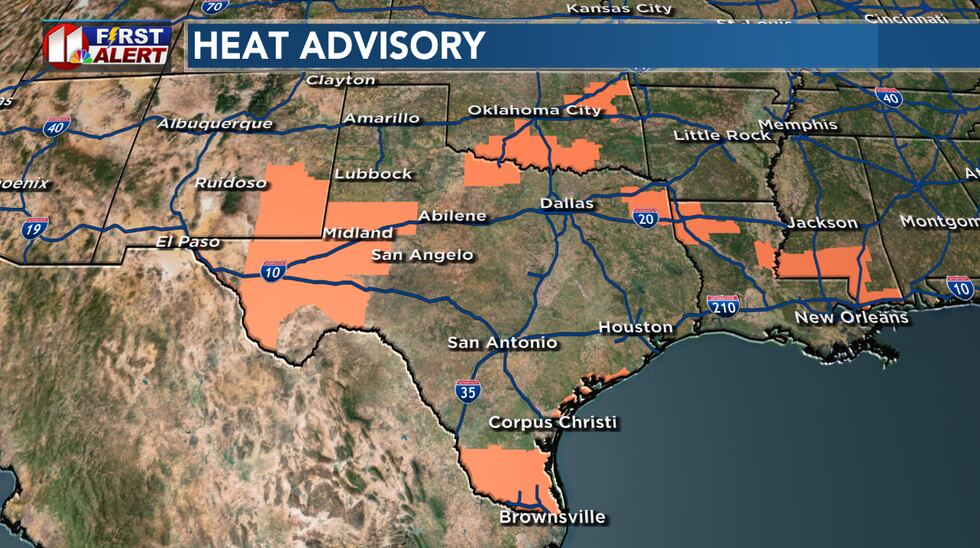 Copyright 2023 KCBD. All rights reserved.