First Alert Weather Days tomorrow, Wednesday due to extreme heat
Published: Jun. 26, 2023 at 6:50 PM CDT
LUBBOCK, Texas (KCBD) - First Alert Weather Days are being designated for Tuesday and Wednesday due to extreme heat and related dangers.
Temperatures are expected to peak well over 100 degrees Tuesday and Wednesday and likely remain above the century mark on Thursday. Heat Advisories and Excessive Heat Warnings may be issued for many communities throughout the South Plains over the next two days.
Temperatures over the region tomorrow will range from 105 to possibly 110 degrees. In addition, humidity will make it feel hotter for some of our counties Tuesday and Wednesday afternoons.
It will be mostly sunny through Thursday with only slim chances of isolated showers or storms until later in the week.
It does look like the afternoon highs will remain in the 90s beginning Friday and may continue through July 4th.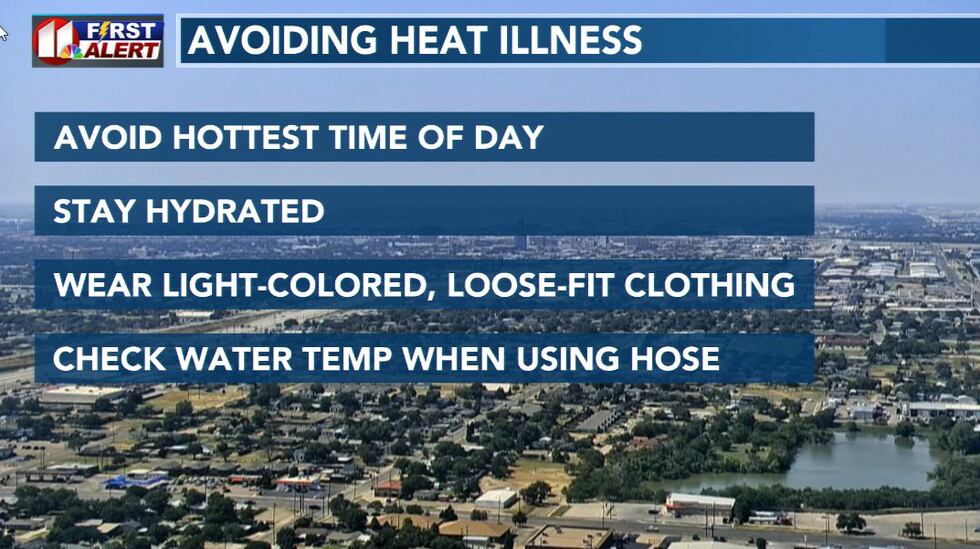 Copyright 2023 KCBD. All rights reserved.