FIRST ALERT: EXTREME HEAT CONTINUES
Published: Jun. 28, 2023 at 7:17 AM CDT
|
Updated: Jun. 28, 2023 at 12:28 PM CDT
LUBBOCK, Texas (KCBD) - Today will be another scorcher, with triple-digit highs across the viewing area. As such, today remains a First Alert Weather Day (FAWD).
Yesterday Lubbock hit 109°. The hottest of the year so far. It was the hottest day in the City since 111° was recorded on July 14, 2020. The hottest temperature recorded in 2021 at the Lubbock airport was 108°. The hottest temperature recorded last year (2022) at the Lubbock airport was 107°.
The low at the Lubbock Airport today, as of this post, was 79°. If it stands until midnight, it will be the warmest low temperature (a record max-min temp) for any June 28 in Lubbock's record (beginning in 1911).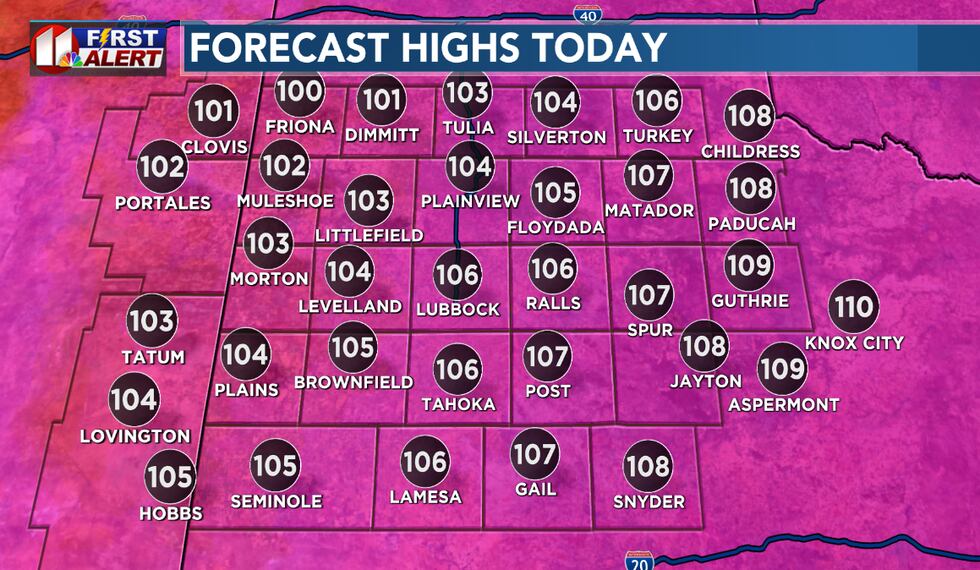 Highs today will range from 100 to 110°F across the viewing area. Once again, the afternoon will be sunny and somewhat windy. This is a NO BURN day. Under these conditions a fire will spread very rapidly and be difficult to get under control.
This is our eighth day overall, fifth consecutive, of triple-digit heat in the afternoon and early evening (and very muggy late nights and mornings).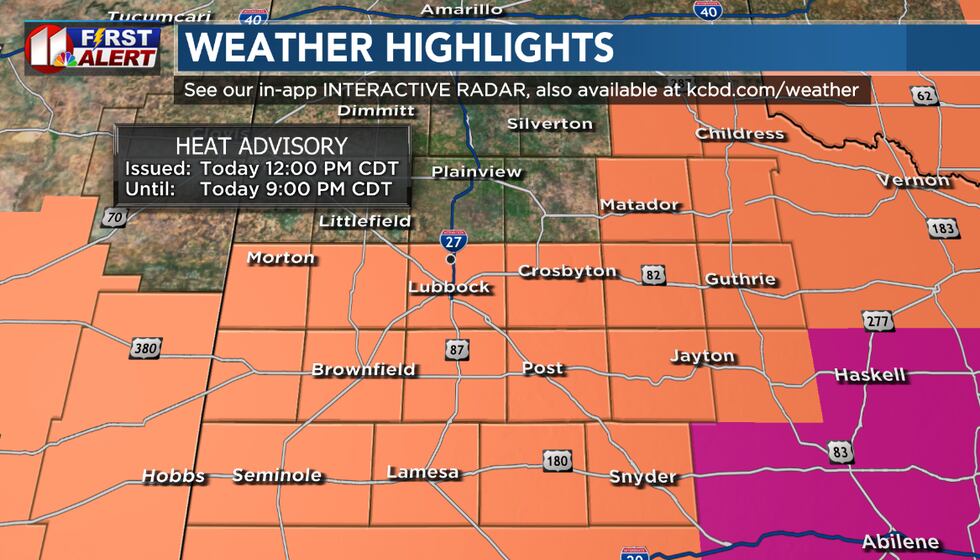 A HEAT ADVISORY is in effect until 9 PM CDT today for the eastern, southern, and central viewing area, including Lubbock. Temperatures from 105 to 110° are expected.
Tomorrow won't be as hot, but still hot. Thursday's highs will range from the upper 90s in the northwest viewing area to about 104° in the far southeast. It again will be mostly sunny and gusty. Another NO BURN DAY.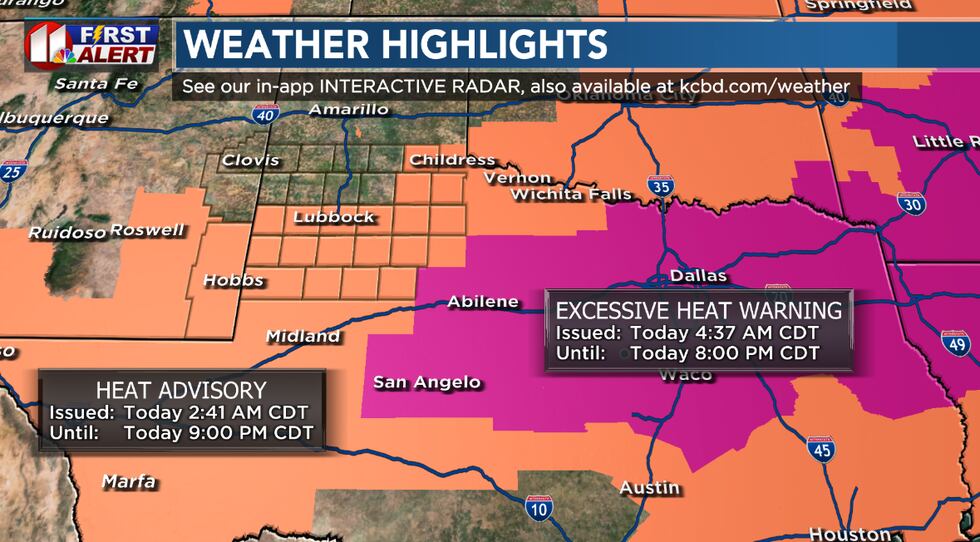 The significant change in our weather pattern I've talked about will follow into the weekend. The high pressure area, some have called it a "heat dome", bringing the hot and dry conditions will gradually drift east. As it does, temperatures will gradually moderate and the chance of storms - and therefore rain - will increase.
Copyright 2023 KCBD. All rights reserved.