40 Lubbock families receive AC units from Salvation Army, Reliant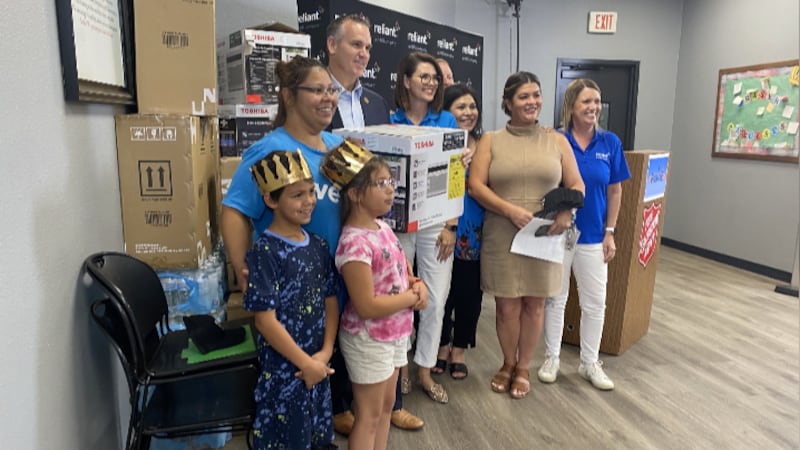 Published: Jun. 29, 2023 at 4:52 PM CDT
LUBBOCK, Texas (KCBD) - Forty families in Lubbock have a better way to handle the heat after receiving air conditioner units from Reliant on Thursday.
The Beat the Heat program is a local partnership between Reliant and The Salvation Army, created to help people in need stay cool during the summer months.
Anna Delano with Reliant says, "We had 40 families that the Salvation Army pre-selected, pre-screened, and found they had a high need for some sort of cooling unit, and we were happy to provide that."
Many of those families have been seeking assistance from The Salvation Army to stay out of the heat. Delano says partnering with The Salvation Army was a no-brainer because both organizations share the same principles when it comes to helping the community.
"We believe in being a positive force in the communities where we live and work and that means being out there with our community members figuring out what their needs are and then directly helping resolve those needs," Delano said.
Mayor Tray Payne there to help hand out AC units to families. He says these types of programs are what make Lubbock so special.
"We look to other people in our community to step up and step forward and help and that's exactly what's happening here today. This program will assist senior citizens, disabled individuals, and families." Payne said.
Reliant says it hopes to provide this program every summer.
Copyright 2023 KCBD. All rights reserved.