Rather typical July South Plains weather
Published: Jul. 5, 2023 at 7:14 AM CDT
|
Updated: Jul. 5, 2023 at 12:59 PM CDT
LUBBOCK, Texas (KCBD) - The overall weather features bringing our area the hot and, generally, dry weather will remain in place well into next week. The bottom line: Little day to day weather changes other than temperatures gradually climbing.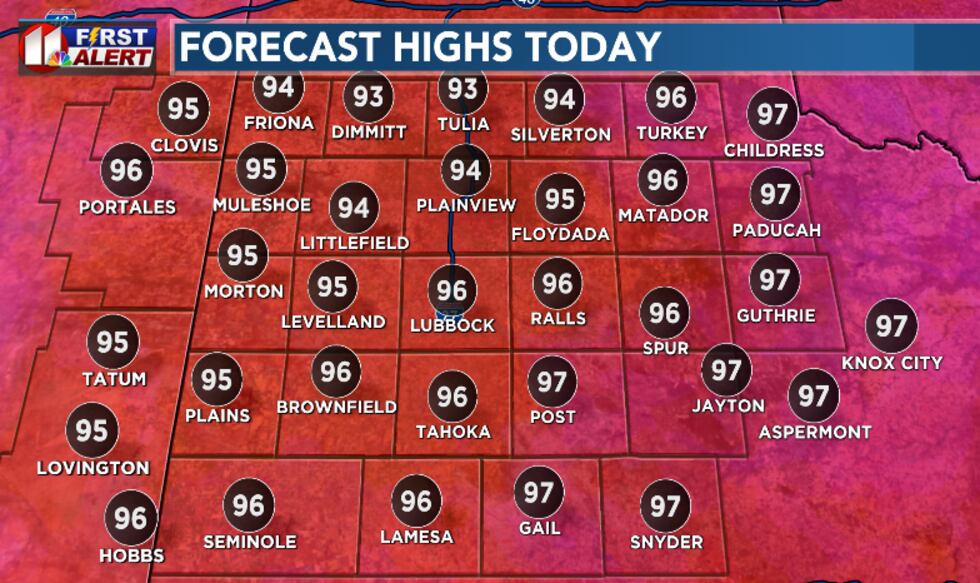 With that in mind, today will be a near repeat of yesterday. There will be a few clouds but generally sunny. There will be a slight breeze, generally ranging from about 5 to 15 mph. There will be heat, with highs mostly in the mid- to upper 90s.
There will be, however, one little change. Thunderstorms are expected this evening in the Panhandles. It is possible these storms may brush the northern viewing area. At this time, I do not expect a storm to make it to Lubbock.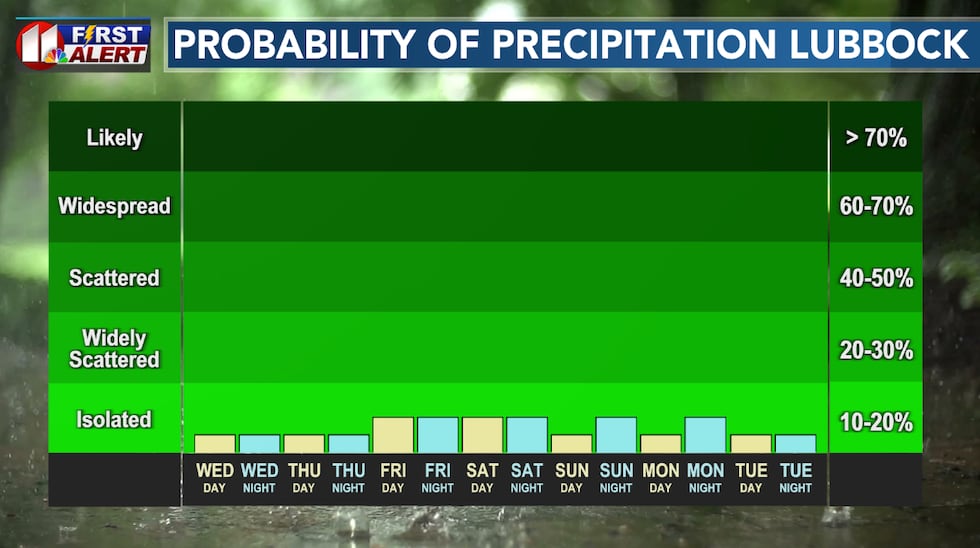 There will be more of the same the next few days. Temperatures will peak near today's levels, then upper 90s Friday and Saturday. Hotter days and warmer nights will follow. Highs around 100 degrees remain in my forecast from Sunday into the middle of next week.
Copyright 2023 KCBD. All rights reserved.