Today's Severe Weather Risk
Published: Jul. 10, 2023 at 6:37 AM CDT
|
Updated: Jul. 10, 2023 at 12:29 PM CDT
LUBBOCK, Texas (KCBD) - Severe storms are likely in the KCBD viewing area late this afternoon and evening. These storms will bring a threat of damaging wind gusts, large hail, localized heavy rain, and possibly an isolated tornado or two.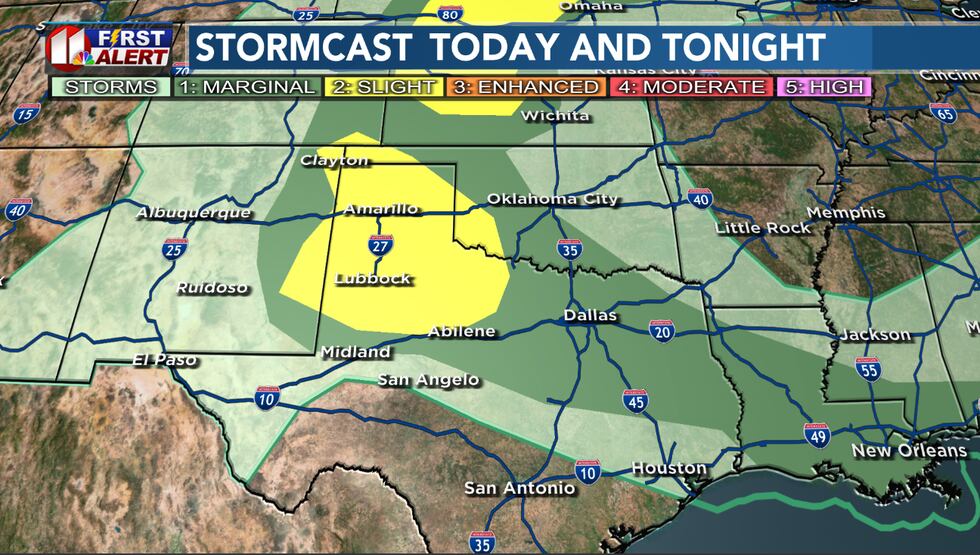 The Storm Prediction Center (SPC) is highlighting much of the South Plains at a slight (level 2 of five) risk of severe storms from roughly mid-afternoon through late this evening.
The greatest anticipated threat is very strong wind gusts. Gusts around 70 mph are possible with some storms. A secondary threat, still a threat, is very large hail. Some storms are likely to produce hail around the size of golf balls.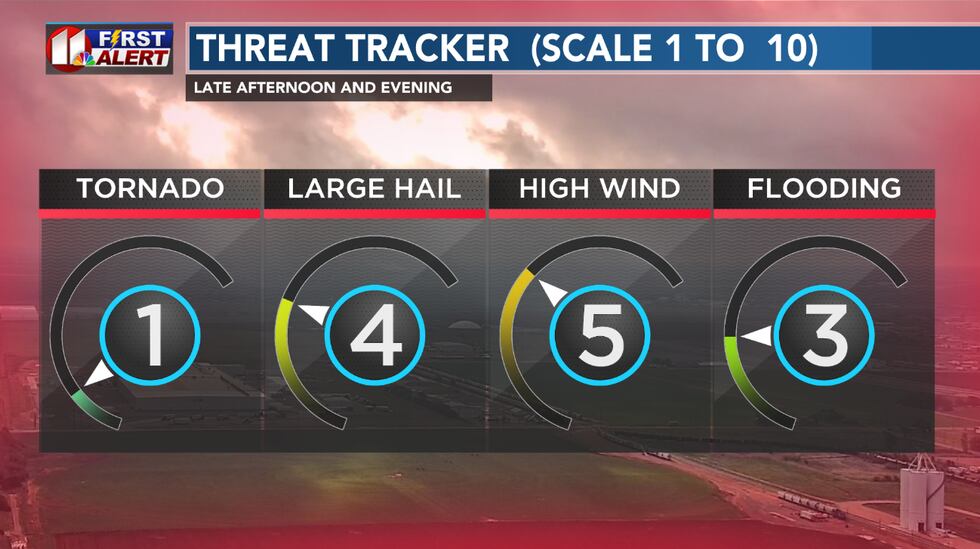 There is a low threat of a an isolated tornado. Areas of low visibility in blowing dust or heavy rain are possible.
Be weather aware today. Use our free KCBD Weather App to help you stay ahead of any storm. After launching the app, tap on the location shown near the top of the screen. Select "Follow Me". Then tap the radar button in the lower right. Just above that button is the radar menu button - three dots in a circle. Tap/click it.
In the radar menu tap/click "Overlays" and then highlight the "Storm Tracks" icon (if not already). If storms are present on the radar, this will display storm location, intensity, and movement.
Next tap/click "Alerts" and highlight the "Tornado/Severe" icon (if not already). This will display any warnings, advisories, and watches which may be active in the area on the screen as a shaded color. Tap/click on any shading for additional information.
The storms are expected to be scattered, so some areas will remain dry. However, if a storm passes overhead you may receive flooding heavy rain.
Watch for updates during all our newscasts (on KCBD Channel 11 and Fox34), in the forecast section here on our Weather Page, and in our KCBD Weather App. It's available for free in your app store.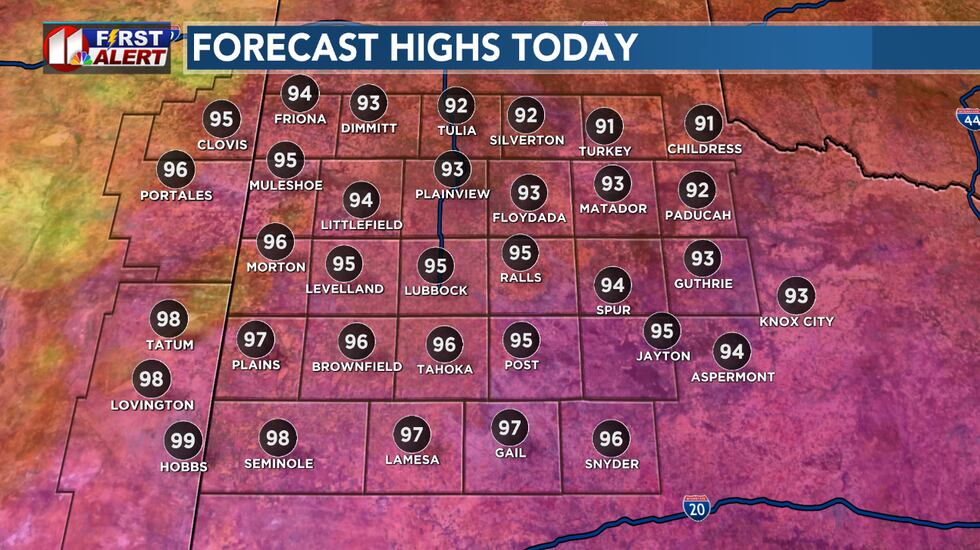 Before any storms, this afternoon will be partly sunny, humid, and hot. Temperatures will peak a few degrees above average for the date.
Rain, and storm, chances will be lower while temperatures higher the next several days as high pressure increases over our area. Check out our forecast temperatures for the work week in the forecast section here on our Weather Page. A shift to less heat and a return of thunderstorm chances is expected late this week.
Copyright 2023 KCBD. All rights reserved.