Lubbock included in Severe Thunderstorm Warning
Published: Jul. 13, 2023 at 6:16 PM CDT
=====
LUBBOCK, Texas (KCBD) - Another hot day for the South Plains and isolated storms in the region through the evening.
Although, not as hot as Wednesday, most of the region has exceeded the century mark again this afternoon.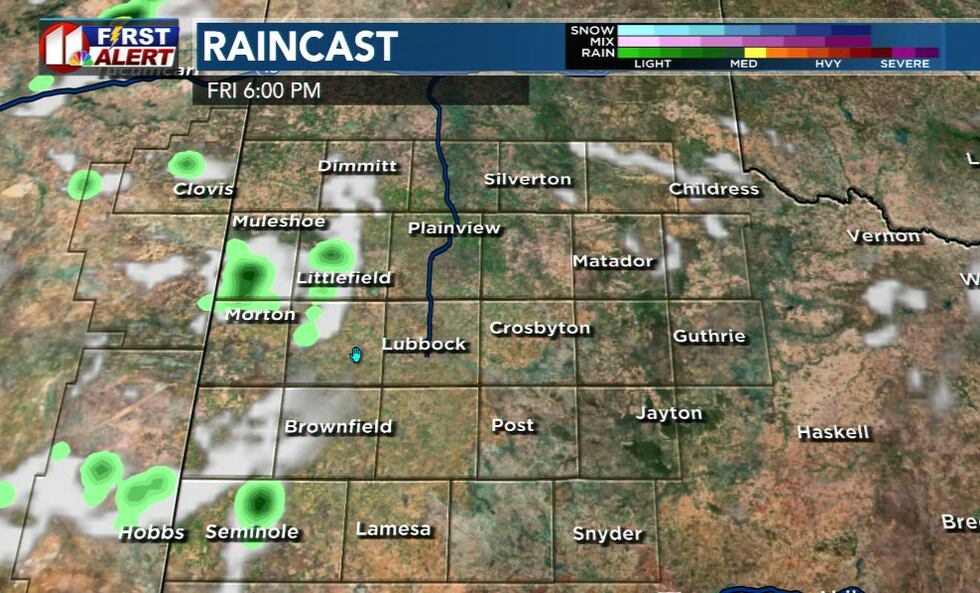 As we look ahead to Friday it will still be hot, but the afternoon maximums should be slightly lower and there will still be isolated showers/storms and scattered clouds. That should result in afternoon temps closer to 100 degrees and possibly in the 90s in the north and northwest communities.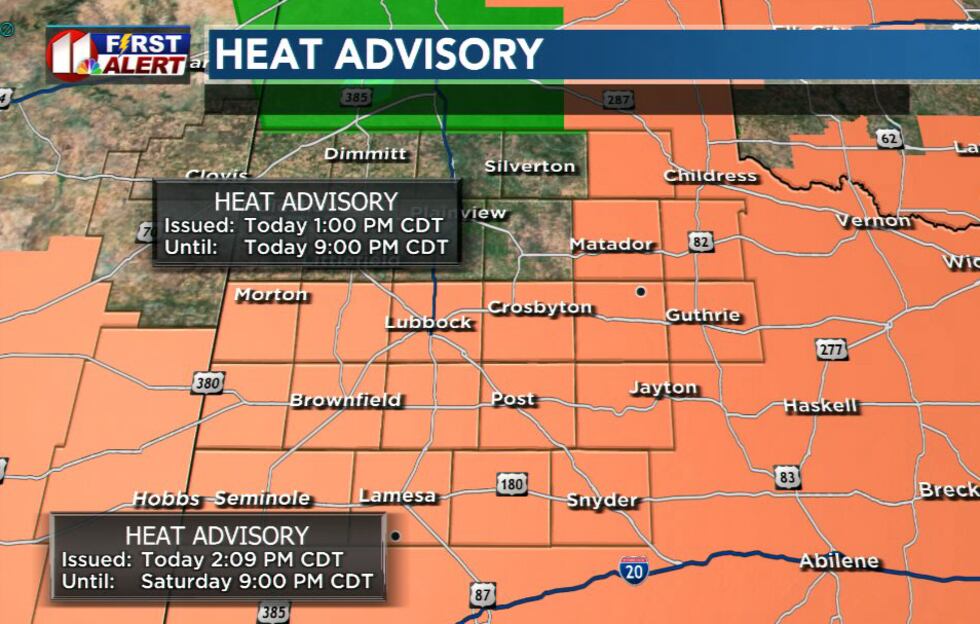 With a weak cold front moving into the area by Saturday the afternoon temperatures should remain in the 90s. In addition, isolated storms will be possible over the weekend with some strong storms overnight Saturday into Sunday with heavy rainfall.
Next week, the afternoon temperatures will return to the 100 to 103 degree mark by early in the week.
Copyright 2023 KCBD. All rights reserved.