Cooler weekend, with chance for strong storms
Published: Jul. 14, 2023 at 5:38 PM CDT
LUBBOCK, Texas (KCBD) - Clouds and a few sprinkles kept all the region cooler on Friday than computer models projected. It was a day of mostly 90s for the South Plains.
It is also expected to be a weekend when the afternoon temperatures remain in the mid to upper 90s due to a cold front, some rain and clouds. The weekend temps will be closer to normal for Lubbock (93 degrees) and most area communities as well.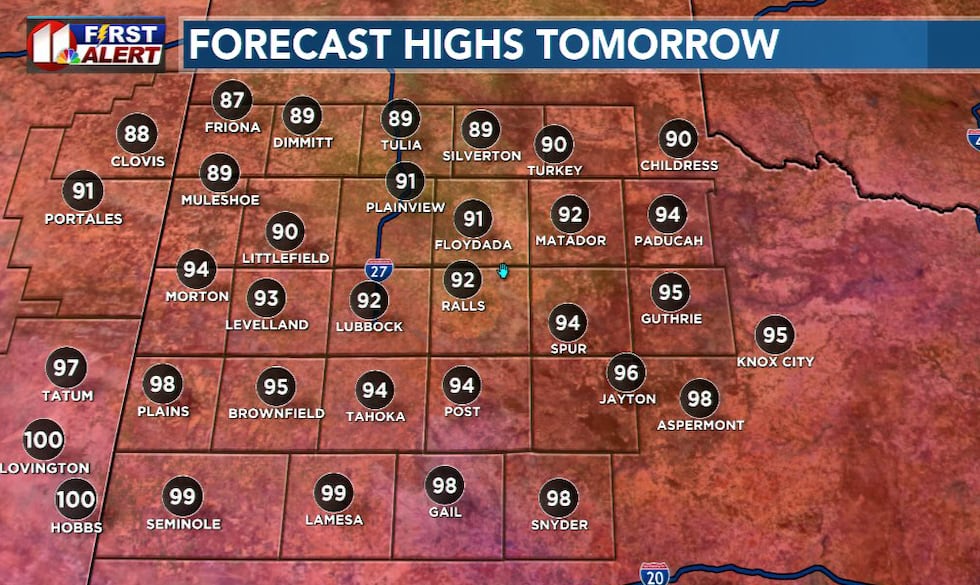 Some scattered morning showers in the area early Saturday and may linger into the early afternoon. However, there is a good chance of some strong storms moving into the northwest counties early evening and moving southeast overnight.
The late night/early Sunday morning storms that return to the area tomorrow evening will bring a chance of heavy rain, strong winds, lightning and possibly some hail.
While the weekend will be cooler the heat returns by Monday and will remain in control of our weather through most of next week. I expect afternoon highs in Lubbock and our Community Coverage Towns to stay or exceed 100 degrees next week. We will have plenty of water and shade for the week-long event.
Copyright 2023 KCBD. All rights reserved.