A Weather Change You May Not Notice
Published: Jul. 26, 2023 at 7:01 AM CDT
LUBBOCK, Texas (KCBD) - In the days ahead a slight change in our weather will take place. There will be a little, but only a little, less heat. The change so slight you may not notice. Our area will remain very hot.
Lubbock yesterday peaked at 102°, two degrees shy of the record for the date. It was the 20th day this year so far to reach at least 100 degrees. This puts 2023 in a five-way tie for the eighth most 100-Degree-Days in a year. The other years with 20 days each were 1946, 1953, 1980, and 1990.
This afternoon will be very hot, with highs again well-above the average for the time of year. Lubbock's record high for today, July 26, is 105 degrees.
There will be a few clouds from time to time, but overall mostly sunny. It again will be quite breezy, with a southerly wind from about 10 to 20 mph with occasional gusts around 25 mph.
Tonight will be very warm, mostly fair, with a slight breeze. Lows will range from the upper 60s to the mid-70s.
In the days ahead temperatures will dip slightly. Slightly. I expect highs right around 100 Thursday and Friday. We won't see much less heat this weekend. My current forecast for both days calls for highs in the upper 90s to near 100.
More of the same next week, too.
Rain chances remain slim to none. There is a slim chance brief showers of sprinkles may dot the area in the late night and early morning hours. Measurable rain, however, is unlikely.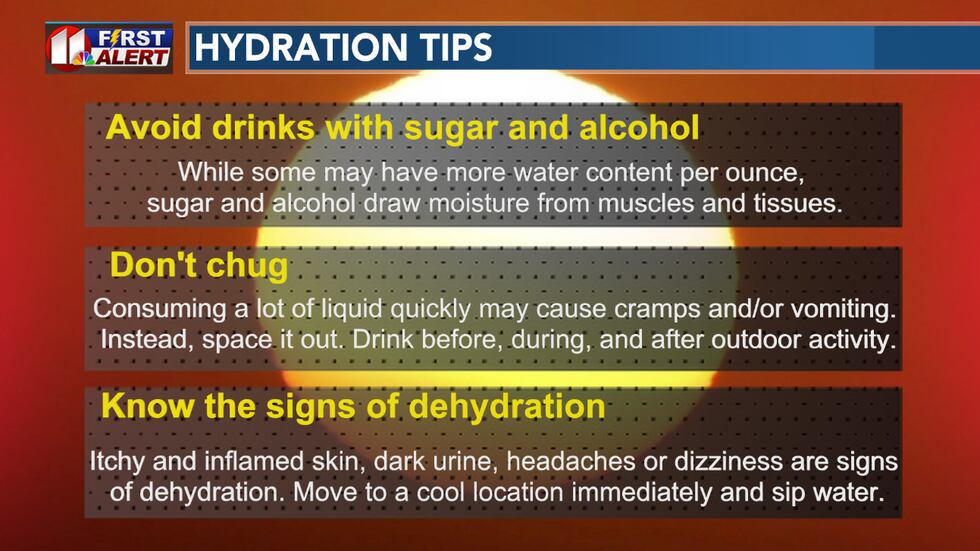 Copyright 2023 KCBD. All rights reserved.